Prepster Christmas Dinner
Festive happenings in St Louis as the Prepsters gathered for our annual Christmas Dinner.   Greatly missed due to a family health problem were Craig and Marissa Franklin. But the usual gang of suspects showed up and Carl DeLage flew in from Detroit for our ritual!
We tipped one glass for all our Brother Passionists, and one more for those no longer with us.  God Bless and Merry Christmas!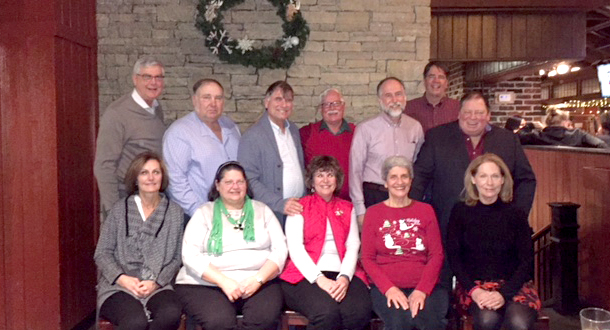 L to R:  M/M Steve Olish '69 M/M Charlie Korman '70, M/M Pat Brueggan '70,
Carl DeLage '70, M/M Brian Powers '67, Mike Moll '67, M/M Ray Alonzo '69.