Some of the Passionist Prepsters, formerly from Mother of Good Counsel, Warrenton, MO, gather for dinner at Syberg's restaurant near St Louis. You'll see most of them at the Passionist Reunion in Louisville Sept 29-Oct 1. (contact Al Maryan for more info on the reunion [email protected] ).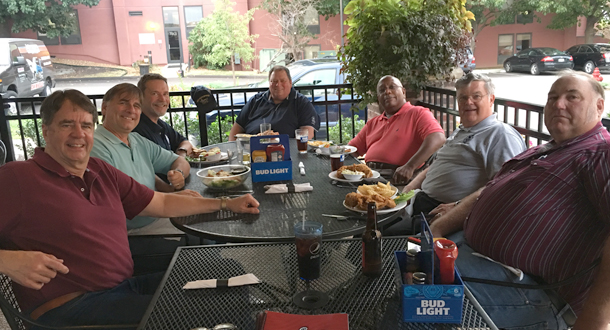 Clockwise from Lower Left:
Mike Moll '67, Pat Brueggen '70, Phil Jackson (Province Development Office), Ray Alonzo '69, Craig Franklin'70, Fr. John Schork, C.P., and Charlie Korman '71.