Scripture: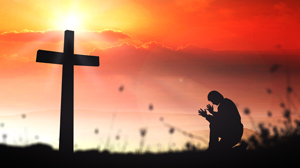 Isaiah 22:19-23
Romans 11:33-36
Matthew 16:13-20
Reflection:
"You are Peter and upon this rock I will build my Church, and the gates of the netherworld shall not prevail against it."
When I was a small boy I remember hearing sermons preached on this verse from Matthew's gospel.  One sermon would focus on the "therefore Peter was the first Pope" theme and the other might reinforce the argument for the Catholic Church being the "one, true Church."  Another minister might talk about the un-changing nature of doctrine, the "faith as solid as a rock" speech with the song "Rock of Ages" playing in the background.  In any case, this verse sometimes was used as a hammer to drive home the permanent and unchanging nature of true faith.  Little did I know at the time.
As I encountered more of life, especially through adolescence, adulthood and midlife, I began to realize the truth about faith from the prophet Jeremiah.  A beating, living, heart of faith is what I needed to develop and build on the foundational faith of my early years.  There's nothing wrong with a good, solid foundation for faith and most other things in life (houses).  There also is something right, necessary and essential about growing and deepening our faith as we age.  Other more noteworthy individuals than I have found this to be true.
One need only look at the journeys of Dorothy Day and Thomas Merton to see how life can change the expression and experience of faith.  Merton died while he was traveling and deepening his exploration of eastern approaches to faith and merging them with his own experience.  Day lived her faith in a way which challenged the hierarchy of her own Catholicism.  Back to me.
Now, in the later third of my life, I find myself asking questions and reflecting on the core nature of what I believe.  I am finding much more in common with people of all faiths while experiencing a re-birth of my own Catholicism, connecting me with God in the present moment.  I find myself in a wonderful "mindfulness" of who I am, the richness of being human, the experience of Christ in others, our earth and the presence of God within my heart.  They say people "slow up" as they age.  Physically maybe.  Spiritually, this should never happen!

Terry McDevitt, Ph.D. is a member of our Passionist Family in Louisville, Kentucky.