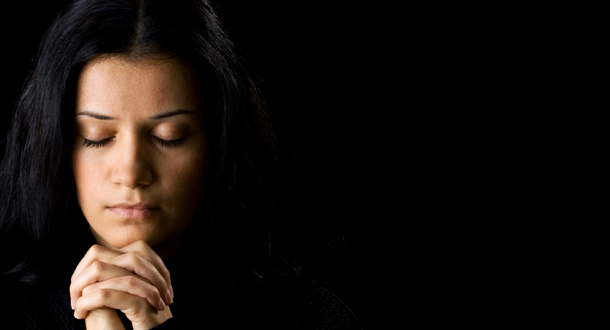 Scripture:
Sirach 48:1-4, 9-11
Mathew 17:9a, 10-13
Reflection:
Are you familiar with "confirmation bias"? It's the universal human tendency to find what we're looking for. We accept data that confirms what we already believe and dismiss anything contradictory, searching for experts who reinforce our current perspectives. This bias generates unhealthy relationships if, for instance, we ignore red flags about a person we've decided is "the one" for us, or when we're so adamant in our positions that we're blind to those who disagree and may have something to teach us.
We do the same thing with God. We search for a God who fits our existing definitions and labels, and dismiss other possibilities. We want comfort rather than challenge, doubt, and transformation. We don't see God among us and refuse to listen to God's prophets because they are not who or what we expect. We find what we're looking for, but not what we need or are meant to find.
During Advent, I'm deepening in my spiritual practice by consciously setting aside daily time for contemplative prayer. I'm hoping to counter some of my confirmation bias by opening my heart to let God more authentically reveal Godself to me. While it's important to tell God what I'm experiencing and what I want, that needs to be balanced with silent presence, because my words are always inadequate, insufficient, and even skewed. God is ever bigger than I can define or imagine. I want to immerse myself in God's truth, not my own ideas of truth.
So, I sit still and upright in a space I've set aside for prayer. I practice breathing into and through my heart instead of my mind, inviting the Spirit's breath into the core of my being. Then I let go of words, worries, thoughts, and questions, breathing them out into the One who knows what to do with them. I try to get out of God's way to allow God to see me and be seen by me.
It is really challenging! I was raised to think I have to DO something rather than passively sit in God's presence. Yet slowly, and often without my "feeling" it at the time, God is loving, healing, growing, and guiding me. The more I pray, the more I am drawn to prayer, and the more I long for God to be my source and center.
What can you do this Advent to open your heart to God? May we each find new and deeper ways to let God be revealed. May we spread compassion, kindness, acceptance, and justice. May we commit ourselves to letting go of all forms of confirmation bias so God's truth and light can be born anew in our hearts and radiate out to the world.
Amy Florian is a teacher and consultant working in Chicago. For many years she has partnered with the Passionists. Visit Amy's website: http://www.corgenius.com/