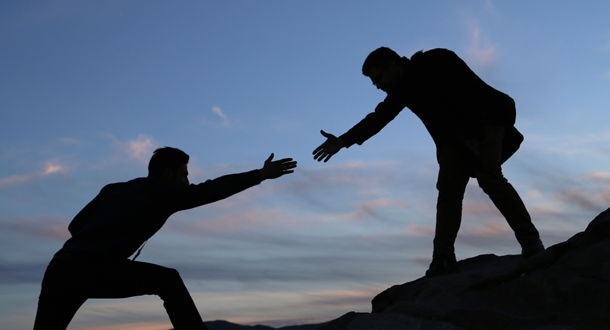 Scripture:
Hosea 11:1-4, 8e-9
Matthew 10:7-15
Reflection:
Jesus said to his Apostles:
As you go, make this proclamation:
'The Kingdom of heaven is at hand.'
Cure the sick, raise the dead,
cleanse the lepers, drive out demons.
Without cost you have received; without cost you are to give. -Matthew 10:7-8
"Wait a minute, you're too young! What are you doing here at senior lunch?" He said he was a guest of Bill, one of our servers for the day. I sat down with him and we chatted. He was visiting in Chicago for his first time and would be leaving in a couple of days. He started telling me about himself and of his life in Bahrain. He is in his thirties, a college graduate from a London School and works as a manager for a private company in Bahrain that provides him with not only a living wage, but also a home, a car, a driver and a cook to prepare his meals. He is a Bahrain citizen and a Christian, a minority group there.
As I began reflecting on today's gospel selection from Matthew, I recalled the above encounter. If I had someone taking care of my rent, providing my car and preparing my meals as well as providing me with an education, health care when I needed it and a retirement income, I probably could actually follow these suggestions of Jesus, namely going about my daily business just worrying about doing my best to take care of the sick, those with disabilities and to preach the Good News. That has never been my situation.
Then again, maybe it has. Yes, I've had to provide for paying my college tuition, my rent (mortgage), health insurance and retirement benefits. Looking back, somehow though, I was always able to do this with the help of my family and community and actually have a little bit left over for fun and amusement. Having been a teacher and a salesman, I believe I was taking care of people, the contemporary equivalent of what Matthew was referring to in the first century Jerusalem.
Jesus, your commands, at first, seem so outrageous in my world today, as well as impossible to achieve. Help me to do my part in proclaiming your Good News, healing the sick, comforting the doubtful and doing my best to make sure everyone, rich or poor, man or woman, citizen or immigrant is welcome in your—our–community.
Dan O'Donnell is a Passionist Partner and a longtime friend of the Passionists. He lives in Chicago.