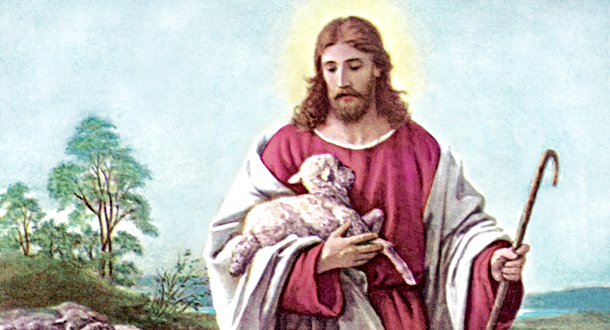 Scripture:
Reflection:
While all Scripture is the living word of God carrying a message to us as individuals and as part of the Community of Faith there is something very special about the readings during the Easter season. The word that comes to mind upon reflecting on today's readings is Unity. We are one.
We are made one by our common baptism. We have One Shepherd who has One Voice who is Jesus and he knows me by name.
Yet, in our oneness we are different, we have different life experiences, different reference points, all made uniquely as a piece of God's own life. As such we are called to reflect that life of Christ to all we meet. There is unity in our diversity, and we must recognize and celebrate that blessing.
I was struck by Jesus' words in the final verse of the Gospel: "A thief comes to steal and slaughter and destroy; I have come so that they might have life and have it more abundantly" v.10. I wonder if we miss the point of this verse when we see the thief as other than ourselves. Those are strong words: steal, slaughter, destroy. Taking these words and adding a line from our first reading, "..who was I to be able to hinder God?" v.17b, begs the question, have I ever hindered God?
Have I in my humanity ever stole or slaughtered or destroyed? Of course, I have! We all have in some form or other, it's our broken humanity and even that unites us. In the final verse of our first reading as the circumcised believers listen to Peter's experience they stopped objecting and glorified God, saying, "God has then granted life-giving repentance to the Gentiles too." v.18 These words sound very much like the abundant life Jesus came to bring to all.  Unity, trust, faith, humility, wisdom. All are included, all are equal when we remain open to humbly listening to the Spirit in our world.
We choose abundant life whenever we put ourselves in the proper place as a child of God among many.
Our granddaughter, Cate, made her First Communion on Saturday last. She has a beautiful voice and was invited to sing the verses of the Responsorial Psalm solo. As she visited us the other day she was in practice mode and would walk up and down our driveway singing, "Taste and See the Goodness of the Lord." And her 4-year-old brother followed in her footsteps doing the same, except, I think he was singing "Dance and Sing the Goodness of the Lord" …..or something similar. It was a moment of profound recognition of the total Goodness of the Lord to me. My heart swelled with abundant joy at the purity and blessing of that moment.
May we all come to Taste and See the Goodness of the Lord in each other.
May we drink deeply from the abundance of the Good Shepherd who calls us all by name. Amen.

Jean Bowler is a retreatant at Mater Dolorosa Passionist Retreat Center in Sierra Madre, California, and a member of the Office of Mission Effectiveness Board of Holy Cross Province.