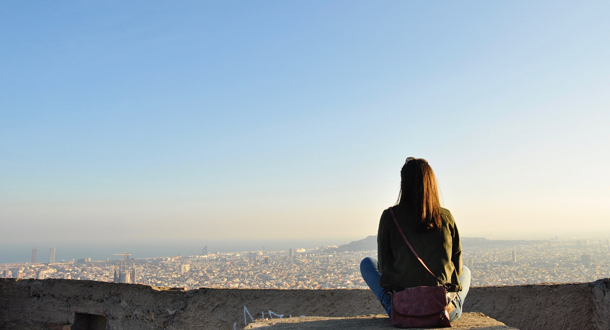 Scripture:
Reflection:
Jesus said, "Take courage: I have conquered the world." As I continue to reflect on my daily struggles, my decisions and events in my own life, I can now appreciate what he did for me – for all of us – as he suffered through his Passion and arose in the Resurrection.
In this world of political and social unrest, of faith being abandoned, when the sanctity of marriage and parenthood is under attack, we must remember Jesus' words – take courage, I have conquered the world. He says he has conquered the world, and he did it for us – as soon as his body was hung from the cross and he took his last breath, this is the moment he conquers the world for every one of us.
Those of us who have worked in retreat venues know about coming down from the mountain. The excitement and "Holy Spirit" moments begin to fade with time, and you may find yourself slipping back into the way things were before the retreat. But this is another opportunity to look past what is bringing you away from the mountaintop, to stand apart from those things that remove you from that special place, and to remember what Jesus did for us so we could sustain that mountaintop experience!
We can lose courage when we fail; we allow our weaknesses to dominate our thoughts and ideas; we allow the evil one to influence us, intrigue us, tempt us to feel less than what we really are. Jesus sacrificed the ultimate for us – he gave himself – for us. This is when we need to remind ourselves that he conquered the world for us, long ago.
Patty Masson supports the Passionists from Spring, Texas.