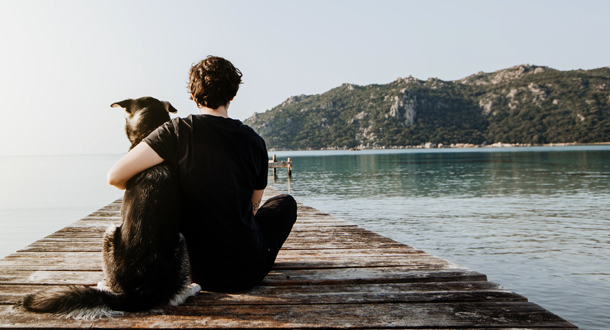 Scripture:
Ezekiel 47:1-2, 8-9, 12
1 Corinthians 3:9c-11, 16-17
John 2:13-22
Reflection:
A Cruise Downstream on the Waters from St. John Lateran
In the year 324 the Church of St. John Lateran was dedicated. A gift from Constantine to the pope, it is now the cathedral of Rome, the church of Pope Francis, its bishop.
Do you have a sacred place? A place where you can feel as if you take leave of the everyday world to come to a place of peace, a place where you feel different, maybe sensitive to the holy. You may be lucky enough to have a place or two like that. It could be a spot from which we view the beauty of creation, or a place where we have had a memorable sacred, experience. I suppose places vary and the reasons for them are countless. In such a place we give into a power, something that always works when we are 'there'. We can count on peace, strength even a humbling feeling as we enter this space transcending ordinary life.
I can't say that John Lateran is such a place for me, I have never been there. But because it is the Mother Church we could imagine, like the temple in Ez. 43:1-2 4-7, that the waters of life are flowing from it and spiritually stream into all other churches.
What makes me think that John Lateran could become one of those 'favorite places' where we enter the sacred is its baptismal font. Little fish come to life there under its inscription, "There is no barrier between those who are reborn and made one by the one font, the one Spirit, and the one faith…" The font is a sacred place in every church. Here people meet the Good Shepherd in waters of refreshment, are filled with the gift of the Holy Spirit, and begin their journey to the banquet table in our Father's house. It is a journey that ends ritually when that person is placed closest to the altar, a symbol for Christ whose embrace welcomes them, and the Eucharist is celebrated. Our fonts are like springs fed from its source, the Mother Church of St. John.
We can also see it in a different way. Imagine the baptism of adults. These are people who have prepared, grace has been at work attracting them, they are nervous and anxious approaching the water. When they leave the font they are 'mystagogues'. They now experience the love of God. From seeing the water they now are little fish at home and swimming in the water. How appropriate the symbols of fish on the venerable font of St. John Lateran. Over 17,000 years how many thousands of people swam in those waters? New symbols are theirs, their imagination can go to new places, they are given a new language, the extraordinary but ordinary world becomes filled with the ordinary extraordinary presence of God.
A place of baptism is a very sacred symbol. A hot spot in the sacred space of our church. By extension we can find ourselves at the headwaters of baptism and maybe make St. John's a holy place to visit in our imagination. We are connected by the water. Or just gaze upon the font of our church. You may feel you are in a little backwater bayou, but how alive and beautiful it is at the time of baptism. Maybe the font of St. John Lateran or our own church's font will be a place where we sit and watch as the Sprit moves over the waters once again and God's love springs up within us.
Fr. William Murphy, CP is the pastor of Immaculate Conception parish in Jamaica, New York.