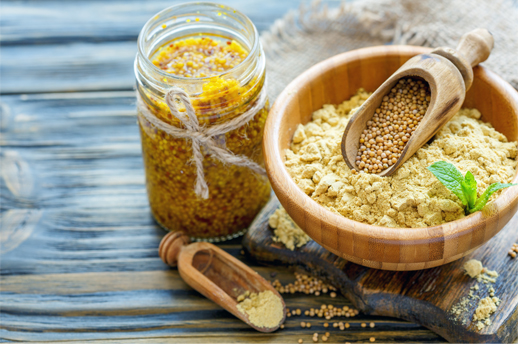 Scripture:
Ephesians 5:21-33
Luke 13:18-21
Reflection:
The parables of the mustard seed and the yeast show how quickly and successfully the gospel could travel throughout the world despite opposition!
We live in a world of rulers – our government, our employers, maybe someone in your families! We are given a voice by God, and a choice by God – to do what is right in our hearts and not be swayed by someone else's agenda. NO ONE can stifel or silence us. We are allowed the chance to be heard. And at this writing, we are in a flux of emotion as we see where the world is going – riots (which I pray continue to subside), a pandemic (who saw that one coming), hurricanes (a ridiculous number of those), the reality of seeing our social lives change dramatically with our friends and family, as well as limited attendance for funerals, first communions, baptisms – even our church attendance is limited and, quite often, live-streamed so we can watch from the comfort and safety of our own homes. And on top of all of that, an election that is causing more thought and concern than most I can remember in my lifetime.
We see where the world is right now – we must continue to spread the gospel in a world of opposition. We have to prayerfully choose our words, deeds, actions – and right now – our votes! If we do what we can here and now, prayerfully, and through faith in our Lord and Savior, Jesus Christ, and his Blessed Mother, Mary, we can make positive changes in a world torn in chaos.
Learn from the mustard seed and the yeast – our faith and our love must grow exponentially so that there is no doubt that they are present in our reality.
Patty Masson prayerfully supports the Passionists from Spring, Texas.