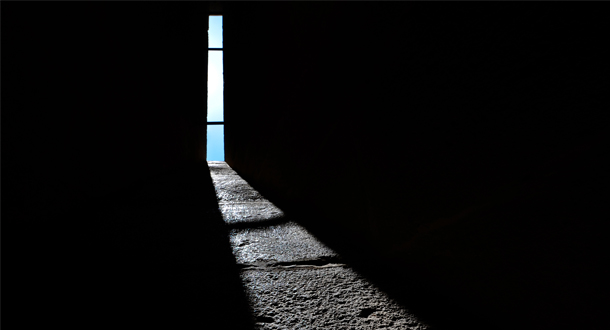 Scripture:
Amos 6:1a, 4-7
1 Timothy 6:11-16
Luke 16:19-31
Reflection:
As you know, teachers in our Catholic school systems will never get rich on their salaries, but most often, they tell me, it's still worth it. When I was a pastor, one of our kindergarten teachers shared an episode about one particular 5-year-old who was truly "high maintenance." Adjustment to a full day of school is challenging
for many of the little ones…but this little guys was so full of energy he was really testing her patience one day. A beautiful little kid — cute as a button — he walks up to her desk at the end of a long day; then, he keeps moving closer and closer to her face… and slanting his little head says, "I think I'm falling in love with you."
These last several Sundays Jesus has challenged us to confront the sin of greed, and it is always in the context of God's love for us.  Page after page in the Gospel we are invited to consider the in-breaking of God's Kingdom; Jesus tells us we will only experience that Kingdom of God's love when we experience God's love for all people. That means the common good.
God is uncompromising about the separation of rich and poor. We may re-position our moral, political or economic hats… but the topic is the same: separation of rich and poor. So, at one point Jesus speaks of a rich man whose land produced a bountiful harvest. He asked himself, 'What shall I do, for I do not have space to store my harvest?' And he said, 'This is what I shall do: I shall tear down my barns and build larger ones. There I shall store all my grain and other goods and I shall say to myself, "Now as for you, you have so many good things stored up for many years, rest, eat, drink, be merry!" But God said to him, 'You fool, this night your life
will be demanded of you.'
Another time Jesus said it is easier for a camel to get through the eye of a needle than for a rich person to enter this Kingdom. And remember our Blessed Mother who praises our God who "tears down the mighty and lifts up the lowly? …who feeds the hungry and sends the rich away, empty-handed?"  Today's Gospel of the rich man and Lazarus is yet another example of Jesus informing, forming, transforming us… telling us of God's dream for us all.  "I think I'm falling in love with you."

Fr. Jack Conley, C.P., is a member of the Passionist Community at Christ the King Passionist Retreat Center in Citrus Heights, California.