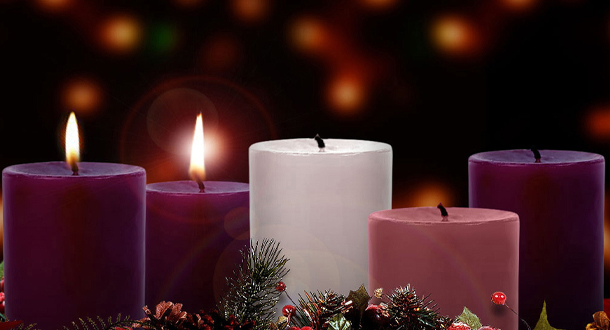 Prayer for Peace
Loving God,
during this season when many people,
whether they are Christian or not,
act out of goodwill towards others,
our thoughts and prayers turn to peace.
We long for the day when "swords" are turned "into plowshares,"
and "spears into pruning hooks."
We yearn for the fulfillment of Your prophet Isaiah's words:
"For every boot that tramped in battle,
every cloak rolled in blood,
will be burned as fuel for fire."
As we await the coming of the Prince of Peace,
fill our hearts with Your Peace, and give us the strength
to make peace in Your beloved world.
We ask this in Jesus' name. Amen.
Scripture:
Isaiah 40:1-11
Matthew 18:12-14
Reflection:
Father Alex Steinmiller, CP,  shares his thoughts today about the lost sheep, and to see how you are doing with your Advent habit. Father Alex is a member of the Passionist Community in Detroit, Michigan.
A Thought for Peace
O God who renews our youth,
stir up in us the Light of your presence this Advent,
so that everything we say and do will be made brilliant with your goodness.
–Caryll Houselander, A Child in Winter, pg. 35
Call to Action:
Honor International Human Rights Day by contributing some money, time, expertise or prayers to an organization working to promote human rights.  Get some energy from the Ignatian Solidarity Network. https://ignatiansolidarity.net/resources/