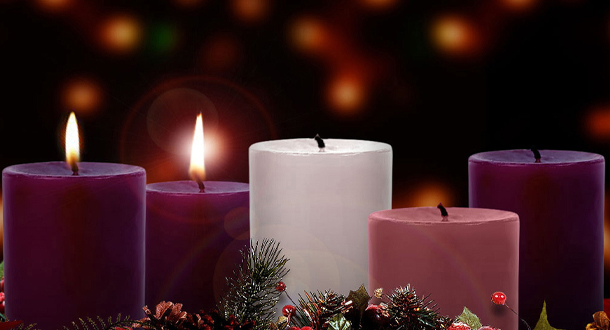 Prayer for Peace
Loving God,
during this season when many people,
whether they are Christian or not,
act out of goodwill towards others,
our thoughts and prayers turn to peace.
We long for the day when "swords" are turned "into plowshares,"
and "spears into pruning hooks."
We yearn for the fulfillment of Your prophet Isaiah's words:
"For every boot that tramped in battle,
every cloak rolled in blood,
will be burned as fuel for fire."
As we await the coming of the Prince of Peace,
fill our hearts with Your Peace, and give us the strength
to make peace in Your beloved world.
We ask this in Jesus' name. Amen.
Scripture:
Isaiah 40:25-31
Matthew 11:28-30
Reflection:
Father Pat Brennan, CP, shares his Scripture reflection for today. Father Pat is the director of Saint Paul of the Cross Passionist Retreat and Conference Center, Detroit, Michigan.
A Thought for Peace
O God who keeps watch over us,
give us eyes this Advent to wonder in your constant care for us.
–Caryll Houselander, A Child in Winter, pg. 39
Call to Action:
"Make known to me your way, Lord; teach me in the path to justice" (Ps. 25:4) Sign up to receive action alerts supporting justice and peace from Catholic Relief Services at crs.org.