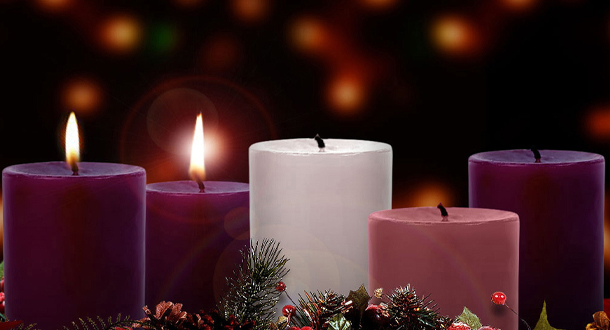 Prayer for Peace
Loving God,
during this season when many people,
whether they are Christian or not,
act out of goodwill towards others,
our thoughts and prayers turn to peace.
We long for the day when "swords" are turned "into plowshares,"
and "spears into pruning hooks."
We yearn for the fulfillment of Your prophet Isaiah's words:
"For every boot that tramped in battle,
every cloak rolled in blood,
will be burned as fuel for fire."
As we await the coming of the Prince of Peace,
fill our hearts with Your Peace, and give us the strength
to make peace in Your beloved world.
We ask this in Jesus' name. Amen.
Feast of Our Lady of Guadalupe
Scripture:
Zechariah 2:14-17 or Revelation 11:19a; 12:1-6a, 10ab
Luke 1:26-38 or Luke 1:39-47
Reflection:
Father Don Webber, CP, shares his Scripture reflection for today honoring Our Lady of Guadalupe. He is the Director of the Office of Mission Effectiveness for Holy Cross Province.
A Thought for Peace
O God of the Ages, help us to wait in confidence this Advent.
–Caryll Houselander, A Child in Winter, pg. 42.
Call to Action:
Celebrate the Feast of Our Lady of Guadalupe. Almost 500 years ago, Mary appeared in an unexpected way. How does Mary appear to you and challenge you in persons you might not expect?