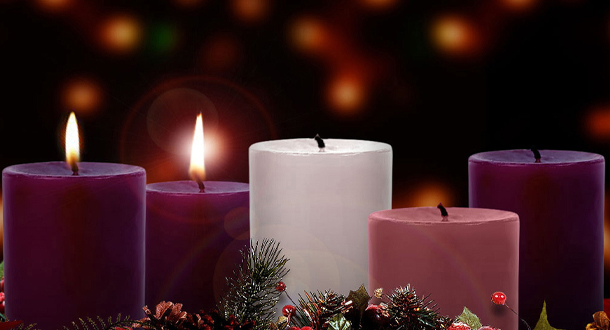 Prayer for Peace
Loving God,
during this season when many people,
whether they are Christian or not,
act out of goodwill towards others,
our thoughts and prayers turn to peace.
We long for the day when "swords" are turned "into plowshares,"
and "spears into pruning hooks."
We yearn for the fulfillment of Your prophet Isaiah's words:
"For every boot that tramped in battle,
every cloak rolled in blood,
will be burned as fuel for fire."
As we await the coming of the Prince of Peace,
fill our hearts with Your Peace, and give us the strength
to make peace in Your beloved world.
We ask this in Jesus' name. Amen.
Scripture:
Sirach 48:1-4, 9-11
Matthew 17:9a, 10-13
Reflection:
Marci Madary encourages us to turn our lives, and our eyes, to God. Marci is a Spiritual Director; she serves on the Vision Fulfillment Commission for Holy Cross Province. 
A Thought for Peace
O God who embraces all people, teach us this Advent
to grow old with dignity and confidence
that you will always provide for us.
–Caryll Houselander, A Child in Winter, pg. 48.
Call to Action:
Focus for a moment on an image of someone or a marginalized group who are the "face of Christ Crucified" in your life, community or in the world.