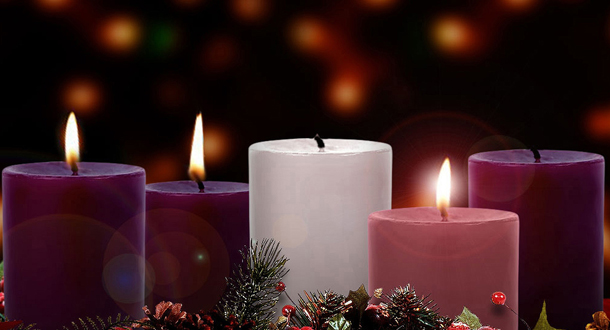 Prayer of Joy
 Loving God,
Christmas is almost here!
Fill us with the joy of this season!
 Fill us with the joy Mary and Elizabeth felt
when they reunited after Mary was told
that Elizabeth, long considered barren, was with child.
The baby Elizabeth was carrying,
who would be known as John the Baptist,
"leaped for joy" in his mother's womb
when she heard Mary's greeting.
 Elizabeth declared Mary "blessed,"
for she had believed that what was spoken to her
"by the Lord would be fulfilled."
Help us believe that Your promises to us
have been fulfilled in Jesus.
May we rejoice in Him. Amen.
Scripture:
Reflection:
Sandra Arnould shares her reflection for today. She is the Administrator at St. Paul of the Cross Passionist Retreat and Conference Center in Detroit, Michigan.
A Thought for Joy
O God who stands always at our side,
this Advent help us grasp you in every moment.
–Caryll Houselander, A Child in Winter, pg. 64
Call to Action:
Look at your household budget and find one line item that you could eliminate next year in order to save money.  Then 'redistribute' that saved money to a charity or person in need.