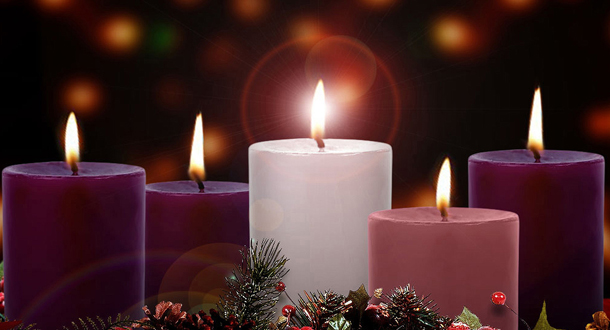 Prayer of Love and Comfort
Loving God,
Our Blessed Mother, Mary, when she gave birth to Your Son,
wrapped the baby Jesus in "swaddling clothes" to keep Him warm and protected.
Wrap us in the "swaddling clothes" of Your love.
Keep us warm by the presence of Your Son
as we await His coming to us.
Give us comfort in times of grief and sorrow.
And help us help those for whom this season can be most difficult.
We ask this in Jesus' name. Amen.
Scripture:
Isaiah 52:7-10
Hebrews 1:1-6
John 1:1-18
Reflection:
Father Pat Brennan, CP, shares his Scripture reflection this Christmas Day. He is the director of Saint Paul of the Cross Passionist Retreat and Conference Center, Detroit, Michigan.
A Thought for Love
O God who renews us this Christmas,
help us keep track of the ordinary, even in the midst of celebration,
so that our feet will never stumble in the way of peace.
Jesus, radiant Sun of Justice, have mercy on us.
Jesus, Son of Mary, grant us peace.
–Caryll Houselander, A Child in Winter, pg. 102.

Call to Action:
Make time to have a one-on-one conversation with someone you have wanted to "check in on."  Give them your full listening presence.