Dear Friend of the Passionists,
As we begin this new year, I thank God for the blessings we have shared over the Christmas season. I received several updates from my Passionist Brother, Fr. Hugo Esparza-Pérez, CP, who is a missionary working in Haiti. Please keep Fr. Hugo, his fellow missionaries, Fr. Rick Frechette and Fr. Enzo del Brocco, and the people of Haiti in your prayers. I have shared Fr. Hugo's update with you, below.
Yours in Christ's love,




Father Michael Higgins, CP
Spiritual Director
Passionist Missionaries in Haiti
Haiti Happenings: October to November 2019
Sant Pastoral Pasyonis
After three years of developing friendships with neighbors and service for and with them, we decided to seal the commitment with the community under the name of Sant Pastoral Pasyonis (Passionist Pastoral Center). Several initiatives have been launched for the youth and adults of the community. The weekly program also continues. The motto of the center, Anpil Menm Yon Sel Ke (Many hands one heart) reflects our Passionist mission in the community. There are many hands that do the work with one heart, to build and create community so that all may thrive.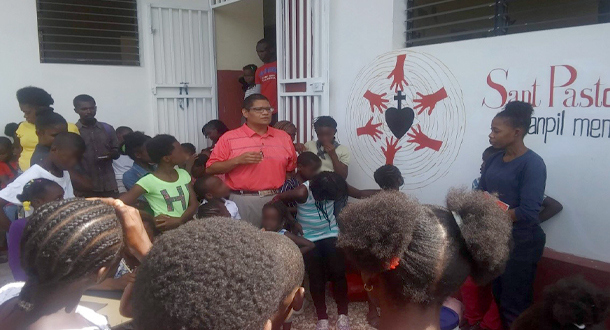 Jenerasyon Laudato Si
On Saturday, October 5, in celebrating the witness of St. Francis with some of our youth, we launched Jenerasyon Laudato Sí (JLS). JLS is made up of 16 to 20 year old men and women who are former members of our Kids and Youth Program. After a few months of discernment and conversations, they decided to base the group under four values, the STUDY of our environment and natural world, the ADVOCACY for our common home and concrete ACTIONS that safeguard our health and health of the planet. This will be held by personal and communal PRAYER (Meditation). They planted fruit trees from seed and will plant around our center or a specific part of the neighborhood.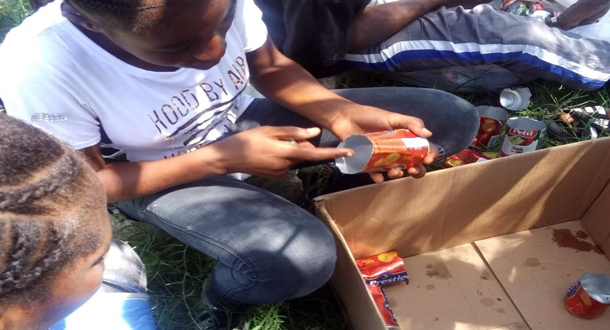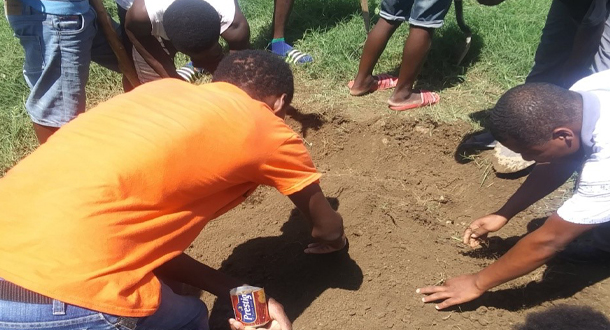 Konbit Pierre Toussaint
In the midst of harsh unemployment, political gridlock and unprecedented violence in the streets of Haiti, a pilot program of volunteers has been formed, following the model of the PVI (Passionist Volunteer International). The program is called Konbit Pierre Toussaint. Pierre Toussaint, a former slave of Haitian descent, is now a blessed in the church recognized for his generosity. Under his intersection (intercession??) seven young adults were invited to serve as alphabetization teachers for the adults in the community. Two of them volunteer at a local orphanage for children with severe mental and physical challenges. The goal is to have the youth in the Konbit Pierre Toussaint inspire others through their service. After three months, the volunteers are realizing they can make a difference in the life of others.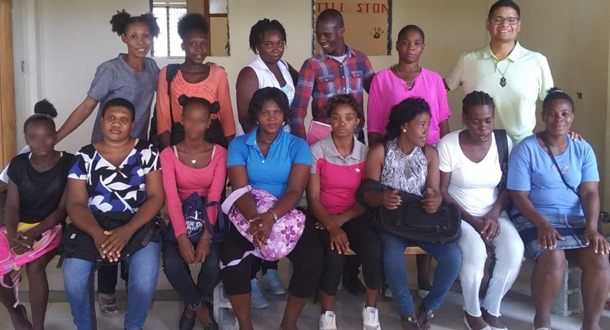 Formation
Despite the national strike that has stopped the whole country, especially school for all children, the Passionist seminarians have been busy. Beyond the manual labor that is done around the house, from clearing the brush, to painting the houses, our seminarians are putting other talents at work. In mid-November, a few young people from the program?? told me that they were tired from not going to school and asked if the seminarians could sit down with them to teach them. We started with 9 students. We are up to 40. We sit down with these children for three hours a day (2 hrs for review and 1 hr. for homework).
While our 4 philosophers, cannot go to school we have been taking advantage of the internet and the great resources we have found there. We have taken great courses on Logic, Introduction to Philosophy and the History of Philosophy.  The first-year students have been taking their French courses with one very brave young woman, Madam Montez, who has to go through blockades and burning tires, just to teach our young men three times a week.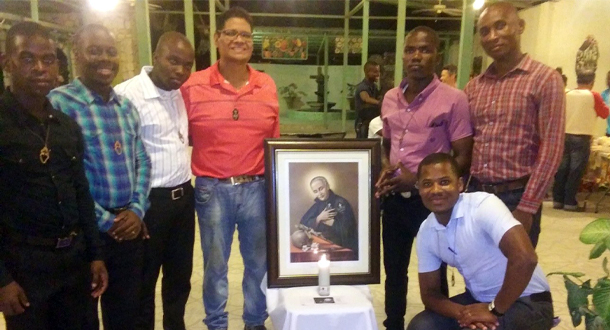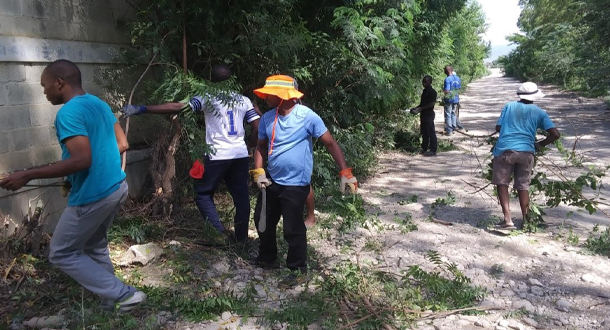 If you would like to help support Fr. Hugo's missionary work in Haiti, please click here and select "Haiti – Fr. Hugo" from the ministry drop-down menu. Thank you.