Preaching continues to define who the Passionists are and remains the foundation of their ministries.  Like St. Paul of the Cross, several Passionists provide parish renewals for families and individuals from all ages and all walks of life.
We invite you to join our Passionist preachers in a Parish Mission Renewal.  Below are their schedules for the Lenten Season.
Fr. Jack Conley, CP: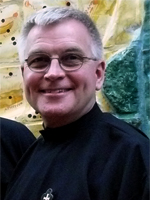 March 4 – 8: St. John the Baptist Parish, Winfield, IL. http://www.stjohnwinfield.org/
March 11 – 15: St. Justin Martyr Parish, Eastlake, OH.http://www.stjustin.net/
March 18 – 22: St. James and St. Leo Parish, Solano Beach, CA. http://stjamesandleo.org/
March 25 – 29: St. Catherine Labouré Parish, San Diego, CA.http://stcatherinelaboure.net/
April 1 – 5: Our Mother of Confidence Parish, San Diego, CA. http://omcsandiego.org/
"GOOD NEWS…that is the meaning of the word GOSPEL. This is the real meaning of 'evangelical'…Or, as Pope Francis encourages us, in his introduction to the Jubilee Year of Mercy, 'I ask my brother Bishops to welcome missionaries so they can be persuasive preachers of mercy… heralds of joy and forgiveness.'" ~Fr. Jack Conley, CP
Fr. Blaise Czaja, CP: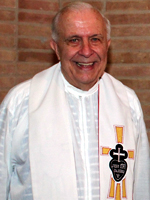 Feb. 26 – March 1:            St. Luke the Evangelist Parish, Houston, TX. https://stlukescatholic.com/
Fr. Antonio Curto will preach a simultaneous Spanish language Mission.
March 5 – 8: St. Edward the Confessor Parish, Bowie, MD. http://www.stedwardbowie.org/
March 12 – 15:  St. Mary of the Pines Parish, Shreveport, LA. http://www.stmops.org/
March 19 – 22:  St. Mary Our Lady of Lourdes Parish, Caldwell, TX. https://stmaryscaldwell.com/
March 26 – 29: St. Joseph, St. Thomas, and St. Boniface Parishes in Rowena, Miles and Olfen, TX.
St. Joseph Parish, Rowena, TX.
St. Boniface Parish, Olfen, TX.
April 2 – 5: St. Mary Star of the Sea Parish, Ballinger, TX.
https://stmarystaroftheseaballinger.org/
"The use of humor, stories rooted in life, and scripture, of course, are the vehicles through which a Passionist preacher may help the congregation reflect on the demands of our contemporary world and the need for spiritual grounding." ~Fr. Blaise Czaja, CP
Fr. Cedric Pisegna, CP: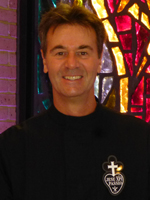 March 4-8th: St. Patrick Parish, Sarasota, FL. www.churchofstpatrick.org
March 11-15th: St. Joseph Parish, Bradenton, FL. www.sjcfl.org
March 25-29th: Our Lady Star of the Sea, New Smyrna Beach, FL. http://ourladystar.com
"Missions renew people in their faith journey, or help them to pray more meaningfully. For others, they begin a whole new relationship with God. Some discover the motivation and grace to move and change. Others celebrate forgiveness for their sins and begin again." ~Fr. Cedric Pisegna, CP
Fr. Bob Weiss, CP: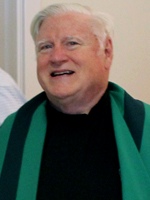 Coming soon!
"Preaching is an honored Passionist tradition. There is true power in the Word. Preached missions can offer the experience of a moment of grace."  ~Fr. Bob Weiss, CP