North American Passionists JPIC
Justice, Peace and the Integrity of Creation
Offering the World a Passion for Life
The Passionist JPIC Desk operates from the Passionist Earth and Spirit Center in Louisville, KY.  It promotes and communicates the ministries of social service, advocacy, and international solidarity for the North American Passionist communities. It provides education in Passionist Spirituality and furnishes resources on issues of social and environmental suffering.
Objectives of the JPIC Office
Promote—The JPIC Office communicates and promotes the existing social ministries of the Passionist Community in North America.
Advocate—The JPIC Desk advocates on a variety of social issues that are of concern to our local and international community as well as to those with whom we minister.
Educate— The JPIC Desk develops resources and programs to educate ourselves and the broader community on issues that concern our wounded world and ways to address them with compassion and hope.
Click here to sign up for the JPIC Newsletter.
Staff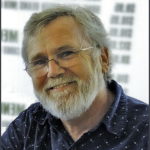 David Horvath is the Coordinator of the North American Passionist Desk for Justice, Peace, and Integrity of Creation.  Before joining the JPIC Desk he worked as Communication Director and Program Staff for JustFaith Ministries and has been deeply involved for several decades in social justice work through parish, local and national organizing. Contact him at [email protected].
For more information on the Passionists JPIC, please visit their website.