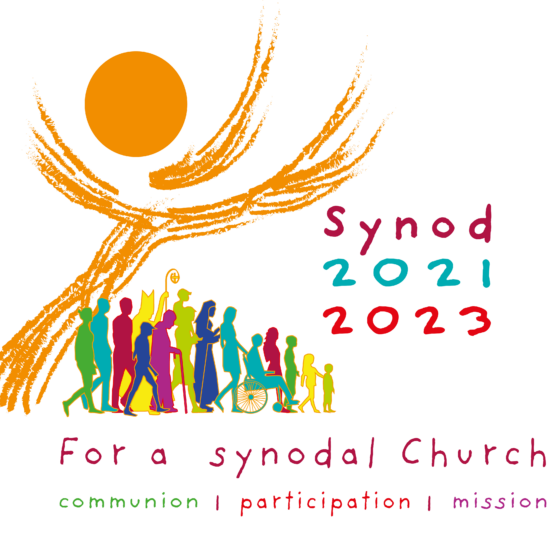 Dear Passionist Family:
I hope you are doing well and that your 2023 is starting off well.
You are invited to our Pre-Chapter next Tuesday, January 10 and Wednesday, January 11, 2023, via Zoom. You do not need to register in advance for the Pre-Chapter.
Please mark your calendar for the following times each day:
12:00 p.m. - 5:00 p.m., EST
11:00 a.m. - 4:00 p.m., CST
10:00 a.m. - 3:00 p.m., MST
9:00 a.m. - 2:00 p.m., PST
As we gather for our two days together, let us open our hearts and minds to the Holy Spirit.
Pre-Chapter is where Chapter begins. Pre-Chapter is the foundation of planning, building and creative development to address the future direction of Holy Cross Province leading up to our Chapter this June in Sierra Madre, California.
With Pope Francis' emphasis on Synodality, we are going to spend much of our time at this Pre-Chapter with what the Synodal process is. The Pope is inviting the entire Church into how we listen to one another. Pope Emeritus Benedict XVI reflected on listening:
We live in a society in which it seems that every space, every moment must be 'filled' with initiatives, activity, sound; often there is not even time to listen and dialogue... Let us not be afraid to be silent outside and inside ourselves, so that we are able not only to perceive God's voice, but also the voice of the person next to us, the voices of others.
It is very essential that we, as a Passionist Family, listen to where we have been and what we are up to as we continue moving into the future of Holy Cross Province.
There is still much to be done in the months leading up to Chapter. Your participation in Pre-Chapter is important to the approach and planning for the Provincial Chapter and the future of Holy Cross Province.  It is critical to our Passionist Province mission and identity that leadership in our retreat centers, parishes and other Province ministries actively participate.
I look forward to spending time with you January 10 and 11. Let us keep each other and the Pre-Chapter in our prayers.
God bless,


Joe Moons, C.P.
Provincial Superior
Pre-Chapter Agenda

Select your appropriate time zone
Slido Poll Results
-Day One Wordcloud: What is one word that conveys how the Holy Spirit might be calling us into the future?
-Day One Closing: What has been the grace of today?
-Day Two Small Group Facilitator Response: Reflecting on our conversation, how might the Holy Spirit be prompting our Province to change and develop in the future?
-Day Two Closing: What has been the grace of today? The grace of your small group conversation around leadership? The grace of these past two days of Pre-Chapter?