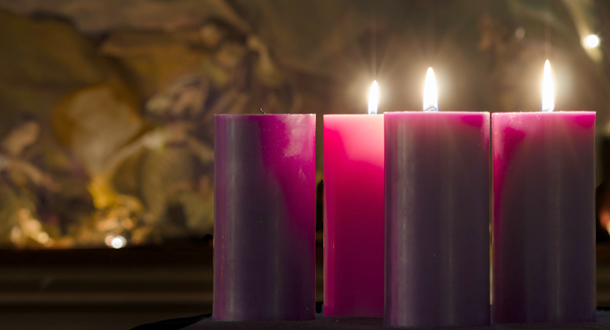 Scripture Readings:
Jeremiah 23:5-8
Matthew 1:18-25
Audio reflection: Peter Smith, Birmingham, Alabama.
Prayer for Joy
Loving God, Christmas is almost here! Help us rejoice with St. Paul the Apostle, who wrote: "Rejoice in the Lord! I shall say it again, rejoice! … The Lord is near. Have no anxiety at all …". Lord, help us know You are near. Remove anxiety and fear from our hearts, and fill us with the joy that comes from trusting in You. In Jesus' name, we pray. Amen.
What Can I Do Today?
Look at your household budget and find one line item that you could eliminate next year in order to save money. Then 'redistribute' that saved money to a charity or person in need.