Communicating with Passion
March 4, 2021
IN THIS ISSUE
A Prayer for Times of Transition
Greetings from the Charism Formation Team
Transformative Communities: Passionately Committed to Learning (Part 3)
Join Us for Visioning on Tap
The Passion of the Earth:  Weekly Lenten Gatherings for the Passionist Family
A Prayer from St. Paul of the Cross



For Times of Transition
God of Love,
You are with us in every transition and change.
As we enter into this new era with excitement and even some anxiety,
we recall your deep compassion, presence, and abounding love.
We thank you for the gifts, talents and skills with which you have blessed us.
We thank you for the experiences that have brought us to this moment.
We thank you for the work of others that gives breadth and depth to our  own work.
Be with us as we move forward, rejoicing with you and supporting one another.
We ask this in your Holy Name.
- Joseph P. Shadle
Greetings from the Charism Formation Team
by Marcy Maderi
Dear Passionist Family,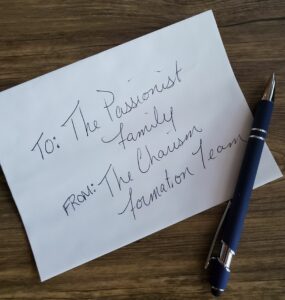 How are you doing? I hope you are all well and Lent is a time of renewal and growth for all of you. It has been a while since we, the Charism Formation Team, has written. Rest assured, our Passionist Family has been in our hearts and minds as we have continued our work in this time of Vision Fulfillment.
Those of us on the Charism Formation Team have been busy. We have been bringing to life some of the ideas that surfaced from the Provincial Chapter in 2019 and were presented as proposals at the  Assembly in June 2020. The COVID pandemic has been hard on all of us, but it has also forced us to think differently in how we minister.
---
What has happened out of necessity has certainly forwarded our work.
---
With challenges of being able to welcome people at our Passionist Retreat Centers, they found an alternative way to reach out to people. People need a connection to God and the deep peace that dwells within more than ever. I know you understand. So, Hybrid and Online Retreats have naturally been developed. We will continue to provide you updates on happenings at our four retreat centers.
Do you remember that one of the proposals was to create a Passionist Rule for Laity? Well, there is a dedicated and talented group of people who are working on it. They are gathering a lot of information from a variety of sources, including the St. Paul of the Cross Province. I think they understand what a big deal this is and they want to take the time to do it well. I am looking forward to reading it once it is complete.

Another group of people are deep into putting together the details to create a new ministry: Passionist Online Spiritual Direction. While the actual happening of a trained spiritual director listening to a directee over Zoom is simple, there are a lot of details to think through ahead of time. Articulated understandings for both spiritual directors and directees are just the beginning. We know, however, that the more details we think through and the more preparation work we do, the smoother the process. We see online spiritual direction as a new way for those of us in the Passionist Family to live out the charism.
Oh, and I don't want to forget, in our conversations in the Charism Formation Team, the importance of pilgrimages to Passionist sites came up. How pilgrimages invite people into the charism in a deeper way. There are so many facets to consider that this idea may take some time to develop. Honestly, I do not know how this conversation will evolve, but I do know it is exciting to consider. I suppose we will have to trust the Holy Spirit and take one step at a time.
I could go on and on writing to you about charism, but I suppose I should sign off for now. Do let me know if you have any questions or if you have any ideas that can help our work.
May God bless you and your ministry. Stay safe and take gentle care.
Transformative Communities:
Passionately Committed to Learning (Part 3)
By Mark Clarke, Community Works, Inc.
continued from previous issue
Safe Emotional Container
For a group to enter this transformative space, a safe emotional container is essential. For the group, psychological safety is vital to talk about their feelings, deal with conflict, and move forward together.
For an organization to create emotional safety, nurturing the culture of trust and openness is a necessity. These values, behaviors, and norms are vital for a group's ability to feel safe, Edgar Schein, an expert on organizational culture, offers a beginning strategy: "If you want to understand an organization's culture, go to a meeting. Who speaks and who does not, who is listened to, and who is not, which issues are addressed directly and which ignored or addressed by innuendo are powerful clues to how an organization actually functions" (Peter Senge, C. Otto Scharmer, Joseph Jaworski, Betty Sue Flowers) (48).
People who feel personally safe open their hearts to a healthy dialogue and seeking solutions. The safety of the group's container is essential to handling healthy disagreements and conflict. According to John Paul Lederach, a professor, and leader in the areas of conflict resolution and mediation, "Our language talks about a journey. In conflict more than any other human experience, we see ourselves and others in new and profound ways, and we seek to restore truth and love in ourselves" (Lederach 14).
---
Learning and growth are the heart of any transformative organization.
---
Learning and growth are the heart of any transformative organization. The members must feel safe for them to risk and explore. If the cultural climate leads to people feeling insecure, then the organization becomes stagnant and misses new opportunities. Thus the culture that fosters organizational renewal nurtures the appetite to explore new ideas and services while challenging the existing reality.
Current and future organizations must develop a disciplined path toward becoming learning organizations. There is a tendency to seek release from fearful emotions by choosing immediate solutions which can create comfort, yet often block creativity. Daniell Susskind, in his book A World Without Work, emphasizes the need for continual learning, "In that sense embracing lifelong learning is a way of insuring ourselves against the unknowable demands that the working world of the future might make of us"(161).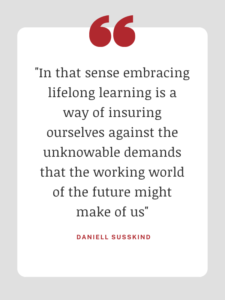 Organizations today are committed to emotional safety as one of their highest priorities. This principle is imperative to embrace the emerging questions and competing values that shock their existing framework. These unsettling emerging issues confront existing mental models, services, and internal structures. The members thus feel vulnerable and insecure and experience a sense of disillusionment. A compassionate presence of listening, honest communication, and empathy is crucial to navigating this path. These qualities allow individuals and groups to be open to their essence. Conversations tend to have intense emotional swings ranging from enthusiasm and excitement to anger and energetic disagreement. The gift of deep respect and reverence of the other is at the core of their being in fostering a safe emotional container.
Transformative Communities recognize that a safe emotional container creates a community able to be flexible and adaptable to the shifting winds of change. This gift of safety allows each person to reach their fullest potential while moving the shared vision forward. Thus the organization intensifies its foresight for being agile and creative in a changing paradigm.
---
The collective security is always three dimensional:
the listener, the people sharing, and the group responding.
---
Research has shown that a group can achieve its purpose when members feel safe and secure. The collective security is always three dimensional: the listener, the people sharing, and the group responding. Marc Brackett, the Director of the Yale Center for Emotional Intelligence, in Permission to Feel, quotes Plato: "All learning has an emotional component" (27). When individuals and groups feel scorned, they tend to engage in adaptive behavior. If this becomes the norm, it leads to the erosion of the collective mission and services. For any organization to be successful both within and without, people need to have the permission to feel. A safe container is a place that nurtures and develops through honesty and transparency.
---
A transformative community must ask and answer three crucial questions to develop an emotionally safe culture:
---
Does the organization's culture foster honesty and transparency in the exploration of diverse opinions, innovative approaches, and values?
Does the organization recognize healthy conflict as a means of learning and expanding the group beyond current prejudices and biases?
Does the organization foster both intergenerational and intercultural understanding?
How the group addresses these questions determines whether or not the organization is a culturally safe emotional container. The answers open the door to an organization's developing into or growing as a regenerative, learning, and mission-driven group.
to be continued in next issue
Works Cited 
Brackett, Marc. Permission to Feel. NY: Celadon Books, 2019.
Day, George S. and Paul J.H. Schoemaker. See Sooner, Act Faster. Cambridge, Mass.: MIT Press, 2019.
(https://developingchild.harvard.edu/collective-change/key-concepts/learning-communities/).
Lederach, John Paul. reconcile. Harrisonburg, VA: Herald Press, 2014. O'Leary, Daniel. An Astonishing Secret. Dublin: Columba Books, 2017.
Senge, Peter, C. Otto Scharmer, Joseph Jaworski, Betty Sue Flowers. Presence: Human Purpose and the Field of the Future. 2004
Susskind, Daniel. A World Without Work. UK: Allen Lane, 2020.
Join us for Visioning on Tap!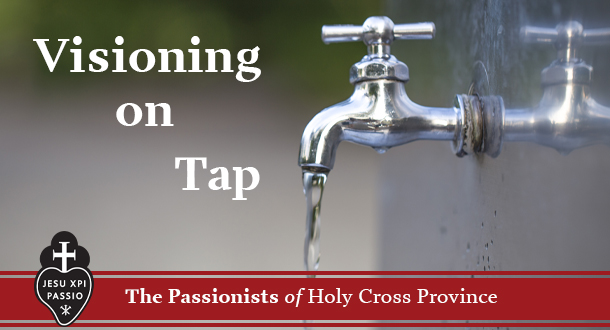 Visioning on Tap is an innovative way to engage in The Passionists of Holy Cross Province's Vision Fulfillment Process, as well as consider how the topics to be presented impact your personal life!
Each 60 minute virtual session will include prayer, small and large group conversation and a short presentation highlighting a Vision Fulfillment initiative. It is time for you to ask questions and add your voice to the larger Visioning conversation.
The second Visioning on Tap is Growing in Faith: Passionist Rule for Laity and Online Spiritual Direction.
Faith development is a perennial reality. We are constantly invited into an ever-deeper relationship with God.  How do we identify the call of the Spirit?  And, how do life's joys and sorrows impact our faith?  By understanding our own spiritual growth, we can more fully enter into the Passionist Family and the Passionist Vision Fulfillment initiative.  Faith Offman will be the guest speaker.
Visioning on Tap will be held via Zoom on Thursday, March 18 at the following times:
4:00 pm – 5:00 pm, Pacific;
6:00 pm – 7:00 pm, Central; and
7:00 pm – 8:00, Eastern.
The session will also be repeated on Tuesday, March 23 at these times:
12:00 pm – 1:00 pm, Pacific;
2:00 pm – 3:00 pm, Central; and
3:00 pm – 4:00 pm, Eastern.
Here are the Zoom links for you:
For Thursday, March 18:  https://us02web.zoom.us/j/89196607180
For Tuesday, March 23:   https://us02web.zoom.us/j/86868607143
Future Visioning on Tap dates and topics are as followed:
Being Passionist in the World: Laudato Si Happenings
Thursday, April 15 at 4:00 pm, Pacific; 6:00 pm, Central; 7:00 pm, Eastern
Tuesday, April 20 at 12:00 pm, Pacific; 2:00 pm, Central; 3:00 pm, Eastern
Sharing the Good News: Marketing Ideas
Thursday, May 13 at 4:00 pm, Pacific; 6:00 pm, Central; 7:00 pm, Eastern
Tuesday, May 18 at 12:00 pm, Pacific; 2:00 pm, Central; 3:00 pm, Eastern
The Passion of the Earth:  
Weekly Lenten Gatherings for the Passionist Family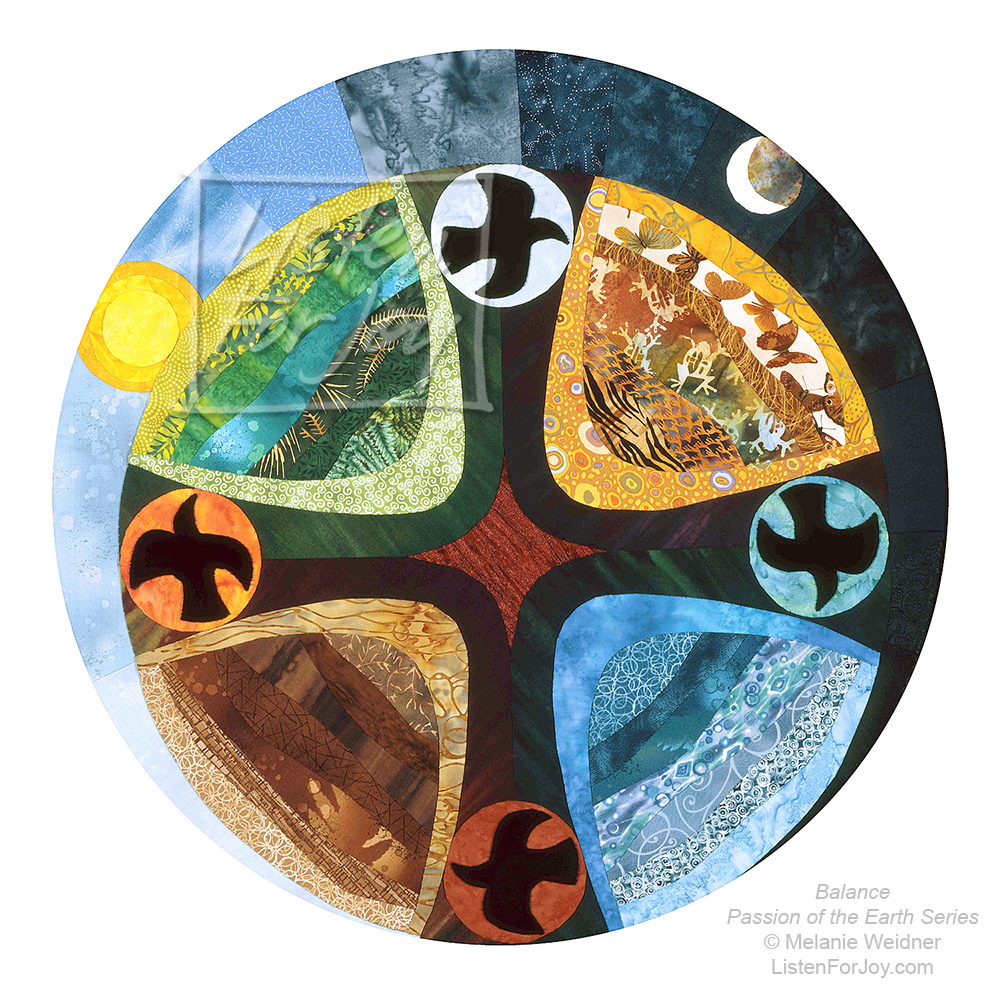 Wednesday, February 24
to Good Friday, April 2
11:00 am-12:00 pm, Pacific
1:00 pm-2:00 pm, Central
2:00 pm-3:00 pm, Eastern
Six sessions: the first five sessions will be every Wednesday, February 24 through Wednesday, March 24; our final session will be an Ecological Way of the Cross on Good Friday, April 2
A series of weekly gatherings during Lent are available for the Passionist Family exploring Laudato Si' and the Passion of the Earth as we journey together toward the Passion of our Lord.  Each meeting will be grounded in prayer and the Passionist charism, and will make use of a recent series of videos on climate feedback loops. We will connect to issues facing the communities in which Passionists are located (like the drought and fires in CA, the Flint water crisis for Detroit, etc.). Opportunities to live into Lenten prayer, fasting and almsgiving will be offered. In our final Holy Week gathering, we will accompany each other on an ecological Stations of the Cross.  The series is for the whole Passionist Family and will include individual and small group opportunities for reflection.

Register in advance for these sessions here

After registering, you will receive a confirmation email containing information about joining the sessions.

"The misfortunes of life, when they are accepted from the loving hand of God and with resignation to his most holy will serve to make us run along the way of God's law. Such resignation is also an effective way to obtain even temporal favors."
"Lord, I know it is easy to trust you during times of joy and prosperity. Now, in these difficult times, I find my faith tested every day. Teach me to abandon my worries and fears to your love and mercy. Give me the grace to trust in you fully during times of great adversity. May I learn to deepen this surrender each day. Help me to remember that in following your Holy Will, I will be led to all things that are good."
Holy Cross Province Vision Statement
Guided by the Holy Spirit and the signs of the times,
we create and carry out ministry that reaches
the suffering of today and form community
that spiritually nourishes the
Passionist Family of Holy Cross Province.
If you would like to share your thoughts, ideas or reactions from anything in this newsletter, we would love to hear from you!
Send your thoughts to
[email protected]
Copyright © 2020  All rights reserved.