Our Mission
We Passionists proclaim God's love for the world revealed through the Passion of Jesus Christ.
The Passionists, a family of priests, brothers and laity, reach out with compassion to the crucified of today. We keep alive the memory of Christ's passion through our commitment to community, prayer, ministries of the Word, and service to those who suffer. We welcome all who seek renewed life through the power of the Cross and the hope of the Resurrection.
Ways to Live Laudato Si'
As Catholics and as Passionists, we have been asked by Pope Francis to seek the change of heart that is required to make the actions of the Laudato Siˊ Action Platform part of our daily lives.  What Pope Francis asks of us is a "profound interior conversion" leading us toward a future in which "all people can prosper personally and economically in harmony with the gifts God has given us in nature."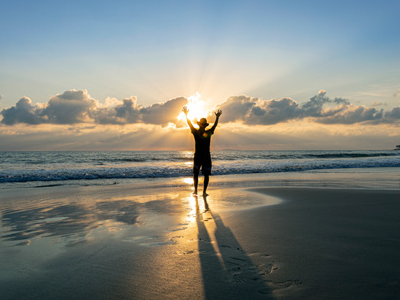 As members of the Passionist Family, we are all keepers of the story. Through videos and other media channels, we are looking to capture and share our Passionist story, and to engage you in the mutual telling and listening of our story.
Scripture: Daniel 7:2-14Luke 21:29-33 Reflection: We are one month away from finishing another calendar year. In the coming weeks, we will hear reflections on the events of this year in » Continue Reading.
Please help us help our Passionists in Poland and Ukraine. No donation is too small, and 100% of your donation will go directly to aid their humanitarian efforts. As always, your prayerful support is appreciated.
Father Lukasz Andrzejewski, C.P., and our Polish Passionists are preparing humanitarian convoys to bring much needed supplies of food, medicine, clothing and other items to the Passionists in Smotrych, Ukraine, who have taken in refugees..
Welcome! Please spend some time here, at this website, to reconnect with friends, and to share memories.
We are members of the Passionist Formation Alumni. Each of us participated at some level in priest and brother formation programs of the Holy Cross Province of the Passionist Congregation.