Founding of Holy Cross Province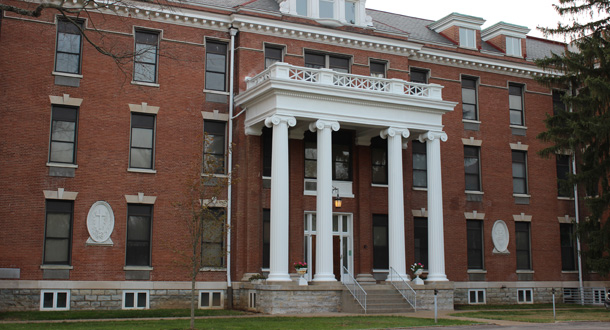 Holy Cross Province has been enriched by its growth not only nationally but internationally as well. Holy Cross Province assigned missionaries to Japan in 1952 and to Korea in 1963; both of these missions grew strong and are now independent territories. In 1981, the Passionists responded to a call to establish a mission in the southern part of India. Passionist vocations and programs of outreach thrived there so much so that a new Vice-Province was established in 2013. In 2015 we added Haiti to our list of international missions. Passionists of Holy Cross Province have also served in China, Germany, the Philippines, and Jamaica, West Indies.
While proud of our flourishing ministries both nationally and internationally, we are very excited to experience growth in a more innovative arena. The last 10 years in particular have been a time of great collaboration between vowed Passionists and lay men and women. The religious members of Holy Cross Province have actively invited lay people to join them in advancing the charism of St. Paul of the Cross, founder of the Congregation of the Passion. From this outreach came the creation of the Community of Passionist Partners (CPPs) which currently has more than 250 lay members. This collaboration continues to by a dynamic interchange of wisdom, expertise, and lived experience.
Today, vocation efforts, faithful service to God's people, and increased formation of lay people in the Passionist spirituality ensure the ongoing vibrancy of the Passionist Community for decades to come.
Passionist Ministry in America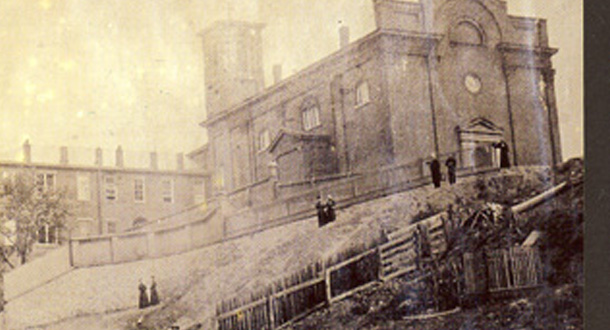 May 1852 – First Passionist to arrive in United States was Fr. Peter Magagnotto, CP. He was an Italian who had arrived from a mission founded among the Australian aborigines which unfortunately didn't succeed. He first ministered in northern California and then near Virginia City where a Passionist community was established after he returned to Italy in 1862 with four priests and a brother. They ministered to the Italian workers and their families in the silver mines. This foundation was short lived: two of the Passionists went to southern Mexico while the others went east.
1852 – Shortly after Fr. Peter Magagnotto, CP arrived in the United States, four Passionists founded the monastery in Pittsburg which survives to this day. These were Fr Anthony Calandri, CP, Fr. Stanislaus Parczyk, CP, Fr Albinus Magno, CP and Br. Lawrence DiGiacomo, CP.  Despite their limitation in speaking English, they soon gained the esteem and popularity of the locals. They were very successful in preaching parish missions and soon had many young men who wanted to join the community as Passionists. Fr. Parczyk was fluent in Polish and German and so was able to take over as pastor at a German speaking parish close by. Bro. Lawrence, the same who accompanied Fr Magagnotto in Nevada, travelled a lot raising funds for the new foundation; in 1864 he was assigned to Mexico but contracted a tropical disease. He returned to New York where he died in 1865.
It would be very long to speak of the development of the Passionists in this part of the world and those who are interested can read up on this fascinating history.
Briefly to the present there have been more than 36 foundations over the years in the US as well as foundations outside of the country: China, Germany and Austria in 1922, Canada in 1933, Japan in 1953, Jamaica (West Indies) in 1955, Philippines in 1958, S. Korea in 1964, India in 1981 and  Honduras and Haiti in 1987.
1902 – Under the provincial leadership of Fr Fidelis Kentstone, CP, St Paul of the Cross Province, faced with a growth in members in such a vast territory, hard to manage under the leadership of one person, it was decided to form a new province. This is how Holy Cross Province came into existence.
1920 – For the next 20 years, post World War I, the Passionists experienced an incredible growth and expansion, never before seen in the Congregation, especially in the US. At the same time, the US was experiencing a period of unheard of prosperity. Expansion in the US included missionary outreach in China, Germany, Austria and Canada, not to mention expansion within the country, and the spreading of the gospel through the Sign magazine which had a big impact in the Church media in the US and abroad. When Fr Silvius Di Vezza, superior general at the time, visited the US in 1923, he described the communities as "splendid, good, earnest religious, faithful to the regular observances, zealous for the salvation of souls."
1970 – Around this time, great changes and adjustments were urged as the Church entered a new period of its history of renewal with the guidelines of Vatican Council II often referred to a Second Pentecost. These changes affected religious life and therefore the Passionists as well. Change is always challenging but necessary as the Church adjusts to a changing world. The Church does not change its doctrine but the way it is lived out. The same is true of religious life. These changes had negative effects due to polarization between those who clung to the past and those who wanted to move forward. Many religious and priests left their life style and entrance to religious orders and seminaries dropped considerably. We are still suffering the effects, but from a "crude winter, spring is gradually showing forth" under an incredible pope (Francis) who "shines bright" amidst an ever more turbulent world of our times.
The Passionist history is full of successful stories as well as failures. Even Jesus had failures, but we must remind ourselves that what counts is our faithful response to God's call, and we have incredible examples of Passionists who did just that. Think for instance of Fr. Peter Magagnotto, CP who despite failures in Australia and the US, moved forward into a challenging mission in the area of Chiapas in southern Mexico.
---
US Passionist Martyrs
---
Abundant information of the Passionists is found in the electronic archives:
http://www.cpprovince.org/archives/
Passionist Martyrs in China
History of the Passionist Retreats
Outstanding Passionists from the US