February 2, 2022
Dear Friends,
I invite you to join in celebrating the 2022 World Day for Consecrated Life on Wednesday, February 2, 2022. The celebration continues in parishes the following weekend, February 5-6.
This celebrates honors the lives of consecrated women and men who are called to reflect the presence and light of Jesus to all people. Our worldwide Passionist Family includes women and men who have consecrated their lives to Jesus, living out their call as priests, nuns, religious sisters and brothers dedicated to prayer, community life, and ministry.
May the Holy Spirit continue to inspire many women and men to generously respond to God's call to a priestly or religious vocation, especially as Passionists. I invite your continued prayerful support, and encourage you to join in promoting vocations to Passionist consecrated life; the following video and resources will be of assistance to you.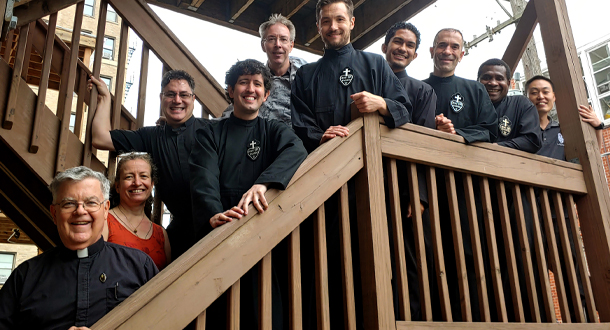 Vocation Resources
English
Novena
Prayer Service
Prayer card
Brochure
Poster
Spanish
Prayer Card
Brochure
Poster
Video
Meet our Seminarians
Vocation Voices
Br. Larry Finn, CP
Fr. Cedric Pisegna, CP
Fr. John Schork, CP
Thank you for being part of our Passionist Family! I am eager to be of assistance to you as we share the vitality of our Passionist Charism. As always, "May the Passion of Jesus Christ be always in our hearts!"
Fr. John Schork, CP
Province Vocation Director
Email: [email protected]
Cell: 502-544-7808