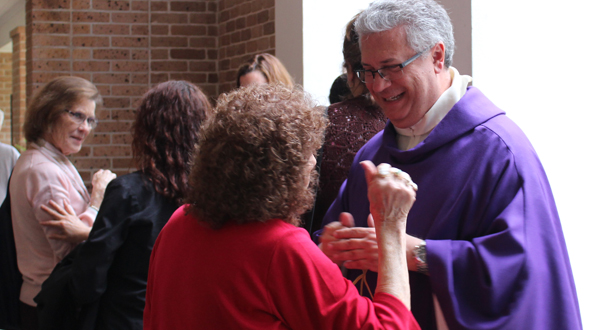 The Passionists provide many opportunities for you to help us in our mission and ministries.  Our most popular ways of giving are listed below.
Legal Information
Name:
The Congregation of the Passion, Holy Cross Province
Address:
660 Busse Highway
Park Ridge, IL 60068
Federal Tax ID:
36-6063802
Planned Gifts
We encourage you to consider leaving a lasting legacy to the Passionists through one of the following:
Bequest – A bequest is a gift made through your will or trust and is the most common forms of planned gifts.
Charitable Gift Annuity – A Charitable Gift Annuity is both a gift to the Passionists and a life income arrangement.
Beneficiary Designations – Consider naming the Passionists as a beneficiary to receive assets from your retirement plan and/or life insurance policy after you have passed.
Online:
Online donations to the Passionists of Holy Cross Province can be made using any major credit card, including Visa, MasterCard, American Express, and Discover. Simply click here to access our online gift form.
The St. Gemma Galgani Circle of Giving Program:
This program allows you to easily make your gift to the Passionists in regular monthly or quarterly installments from a credit card or checking/savings account. Click here for more information on St. Gemma and to join the circle of giving.
By Mail:
Checks, made payable to The Passionists of Holy Cross Province, can be mailed to:
The Passionists of Holy Cross Province
Attention:  Donor Relations
660 Busse Highway
Park Ridge, IL 60068
By Phone:
We accept gifts charged to Visa and MasterCard by phone. Please call, Karen Redmond, Donor Relations Associate at 800-295-9048 extension 204.
Stocks and Mutual Funds:
Gifts of appreciated stock in support of Holy Cross Province can often present significant tax benefits.
For complete stock transfer instructions, please click here.
The information on this website is not intended as legal or tax advice. For such advice, please consult your attorney or tax advisor.