The latest issue of our Passionist Magazine is now available online!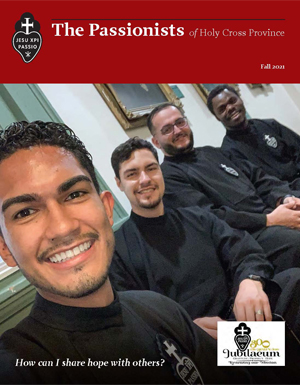 Enjoy these extended interviews from our Fall issue:
Cristian Martinez Montalvo, CP
Hope is the heart of faith for Cristian Martinez Montalvo, CP.
Natalie Svistoonoff
Carrying hope and God's love is part of Natalie's Passionist Mission
Dr. Michael Cunningham, OFS
A continuous search for God's grace leads Dr. Michael Cunningham to hope.
Click here to read prior issues of the Passionist magazine.