The latest issue of our Passionist Magazine is available online!
Click here: Fall 2022
Enjoy these extended interviews. All interviews were conducted by Mary Kay McPartlin of Faith Catholic publishing: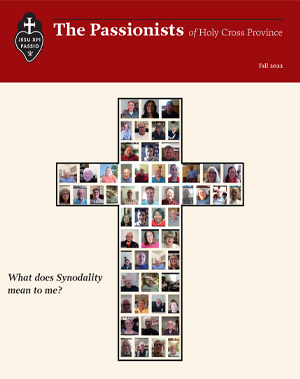 Father Jack Conley, CP
Synodality in the Catholic Church
Father Phil Paxton, CP
Working in Communion is enhanced by Synodality
Joe Castro
Participation in Synodality Leads to Great Rewards
Faith Offman
Synodality Provides a Framework for Ministry
Click here to read prior issues of the Passionist magazine.
---
Enjoy these extended interviews from our Spring 2022 Magazine: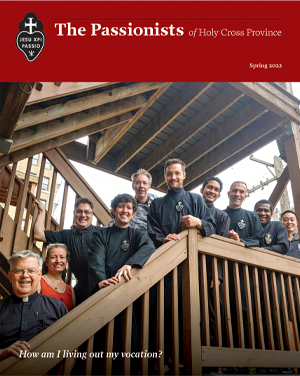 Father John Schork, CP
Father John Schork, C.P., shares his love of the Passionist Community and so should you!
Annette Davis
Present for Love – Annette allows God to guide her joy
Brother Larry Finn, CP
Speak and Spread the Love – Brother Larry finds conversation
is a key tool in vocations
Richard Padilla
Answering God's call is Richard's True Vocation
Sister Maria Faustina, CP
'My heart was completely set on the Lord.'
Sister Maria Faustina, CP, is a joyful Passionist.