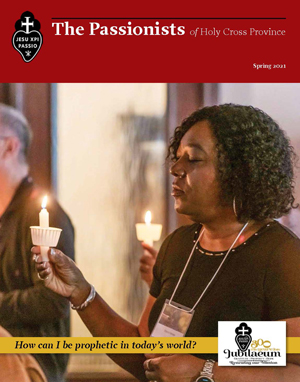 The latest issue of our Passionist Magazine is now available online!
Enjoy these extended interviews from our Spring issue:
Paul Wadell
Inspired by prophets – Paul listens for God's message of hope
Fr. Victor Hoagland, CP.
Love – Father Victor preaches an age-old message in a modern world
Click here to read prior issues of the Passionist magazine.