The latest issue of our Passionist Magazine is available online!
Click here: Spring 2023
Enjoy these extended interviews. All interviews were conducted by Mary Kay McPartlin of Faith Catholic publishing: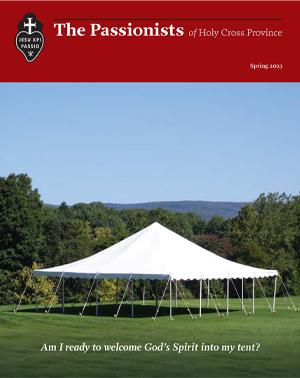 Bob Choiniere, D.Min.
Creating the Space – Bob Choiniere helps the Passionists
Navigate Synodality
Jean Bowler
Catching the Wave – Jean Bowler welcomes the Inspiration
of the Holy Spirit
Father Febin Barose, CP
Welcome! – Father Febin Barose, CP, Believes Synodality
Can Bring People to the Church
Flavie Romay
Following Christ – Flavie Romay Sees Synodality
as a Way to Answer Jesus' Call
Father Alex Steinmiller, CP
Building Bridges – Father Alex Steinmiller, CP, Helps People
Discover Their Worthiness in Christ
Click here to read prior issues of the Passionist magazine.
---
Enjoy these extended interviews from our Fall 2022 Magazine: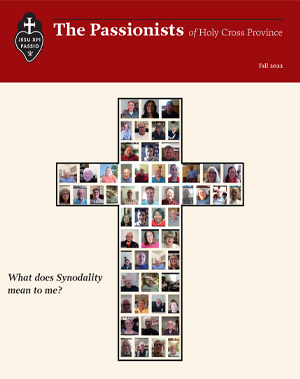 Father Jack Conley, CP
Synodality in the Catholic Church
Father Phil Paxton, CP
Working in Communion is enhanced by Synodality
Joe Castro
Participation in Synodality Leads to Great Rewards
Faith Offman
Synodality Provides a Framework for Ministry