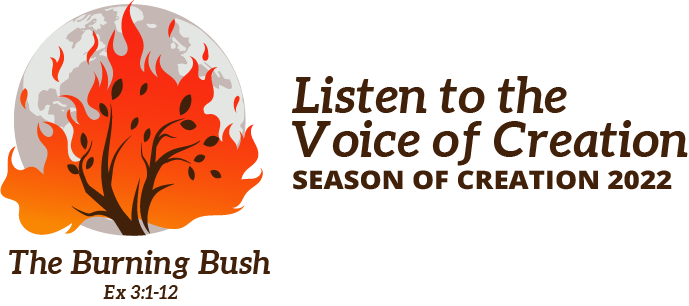 The Season of Creation is an annual opportunity to deepen our Ecological Spirituality, where we "discover God in all things," both in the beauty of creation and in the suffering of the Crucified of Today.
As part of the Season of Creation, Passionist parishes,  St. Mary's in Fairfield, and Holy Family in Birmingham, Alabama are hosting a Green Mass at St. Mary's on October 4, 2022, the feast day of the patron saint of ecology, St. Francis of Assisi. The theme of the Mass is "Listen to the Voice of Creation," which is also the theme of this year's Season of Creation.
The public is invited, especially those working with and for nature: farmers, gardeners, landscapers, and representatives of local environmental justice organizations. These will be honored for their work. The Offertory gifts will symbolize some of the gifts of Creation: water, soil, bread, flowers, and a stuffed animal. According to John Meehan, one of the organizers, the parishes plan to make this an annual event. John volunteered to share his experience and advice with others in Holy Cross Province who would like to plan a Green Mass. He can be contacted at [email protected].
Here are some more ways to celebrate the Season of Creation:
Read Pope Francis' statement opening the Season of Creation 2022, in which he encourages us to pray and work together to care for our common home and the most vulnerable.
For a Catholic Liturgical Guide in English and Spanish, click here.
For a two-page flier from the United States Conference of Catholic Bishops, click here.
Catholic Climate Covenant has a special program here for the feast of St. Francis of Assisi on October 4, 2022.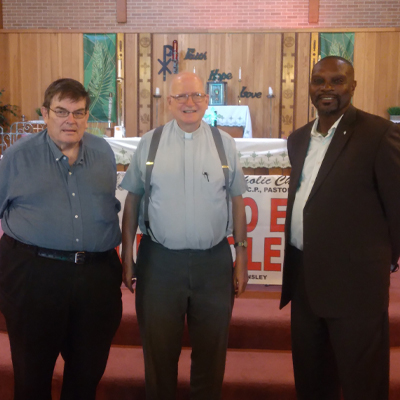 (l-r): John Meehan; Phil Paxton, CP; and James Watts.