Serving as pastors of parishes originated with the Passionist Congregation's arrival in Louisville, Kentucky, in 1879, at which time St. Agnes Parish was founded. In time, other parishes would be staffed by Passionist pastors.  Today, along with St, Agnes, there are two additional parishes in which Passionists of Holy Cross Province serve as pastors, St. Mary Catholic Church in Fairfield, Alabama and Holy Family Parish in Birmingham, Alabama.
As pastors we accompany parish members in the sacramental moments of life, in the challenging moments of life and in the joyful moments of life. We have been privileged to share the love of Christ's Passion with those who call each parish home for over four generations and counting. The longevity of our service to these parishes has been a source of great delight for the Province.
We invite you to stop by and worship with us when you are in the area where our Passionists serve. For parish contact information, please see below.
Passionists serve at several parishes within Holy Cross Province.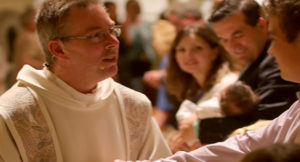 St. Agnes Parish
1920 Newburg Road
Louisville, KY 40205-1400
Fr. David Colhour, CP, Pastor
Fr. Sebastian MacDonald, Senior Priest
http://www.stagneslouisville.org/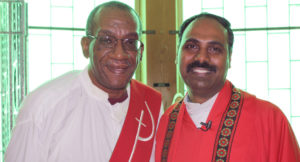 St. Mary's Church
6101 Dr. ML King Drive
Fairfield, AL 35064-2599
Fr. A. Justin Nelson, CP, Pastor
Holy Family Parish
1910 19th Street, Ensley
Birmingham, AL 35218-2087
Fr. A. Justin Nelson, CP, Pastor
Korean Martyrs Catholic Church
4115 N. Kedvale Avenue
Chicago, IL 60641
(773) 283-3979
Fr. Tu-Jin Kim, CP, Pastor
Immaculate Conception Parish
709 Franklin Street
Clarksville, TN 37040
(931) 645-6275
Fr. John Patrick Day, CP, Associate Pastor
St. Joseph Parish
3020 Avenue K
Birmingham, AL 35218
(205)7888-5721
Fr. Patricio Manosalvas, CP, Pastor
Our Lady Of Lourdes Catholic Church
980 Huffman Road
Center Point, AL 35215
(205) 836-2274
Fr. Alex Steinmiller, CP, Administrator