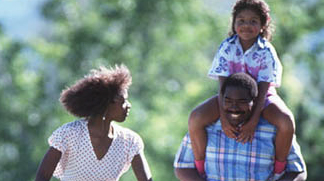 God, our Father, you gave me the great gift of life through the love of my mother and father.  For all the good and happy memories, I thank you.  For any painful or sorrowful memories, I ask forgiveness and grant it in return.
Growing up, I was surrounded by relatives, friends and classmates.  I thank you for them, I bless them for how they have enriched me, and I ask for a heart that forgives and is at peace.
You blessed me with the love of a spouse, with children and grandchildren.  For all this richness I bless you, and I ask pardon for any ways I may have offended.
I entrust all I love to you.  I ask for your protection for all parents expecting children, that they may treasure the gift of life.  I ask your blessing on all mother and fathers raising children in these difficult times.  May they grow to love you and serve you, as I have tried to do, with your help.
Amen.