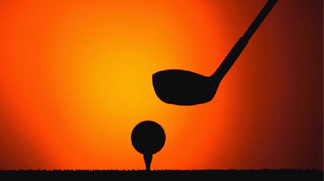 God,
You've blessed us with the beauty of nature, the abilities of mind and body, plus the insights of modern technology.  These blessings join together today in the sport, Golf.
Be with us, that we may enjoy
each moment of today's outing:
May
our vision be keen as an eagle's,
our drives straight as aces,
our irons sure as the birdies' flight,
our putts true and on the mark,
and the fellowship above par!
May we call upon your Holy Name only
in praise, and leave cursing the Devil
to those more qualified…
And, if it be your Will, a good score
would make today heavenly!   Amen!