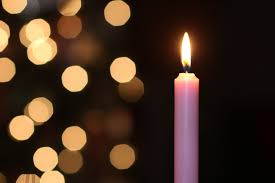 Advent is an attitude of anticipation. The entire season prepares us to allow Christ into our hearts, sometimes in ways far different from other times when we celebrate the "excitement of December." Many people want everything about this season to stay the same year after year: the same carols, the same schedule for giving gifts, even food prepared in the same way. Fine. Consistency does give consolation to the heart.
But another truth tells us that each year ought to be different. We are not the same. We are faced with different responsibilities, moved by differ­ent insights, changed (or charged) by circumstances we didn't have before, challenged by fresh opportunities and different memories, equipped with increasing or diminishing capacities for coping with all these variations. So we never "Advent" in exactly the same way.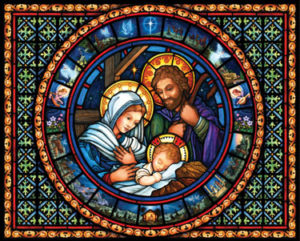 Christ is preparing to come to us this Christmas in a way that suits who we are—and how we are—this year. On the Sundays in Advent (from the gospels in this year's readings), our Lord speaks to us with words meant to sustain us for the coming week. I suggest using these prayers as your grace before supper, at least on Sunday night.
The first half of these reflections traces Jesus' coming at different times to different people. We can relate to these people, some more than others; we could call them our "instructing personalities." There is an "Adventing" unique to each of them. And each has a message to share with us about preparing for Christmas. They all offer us prayers we can pray that will help us get ready in ways that should be right for us.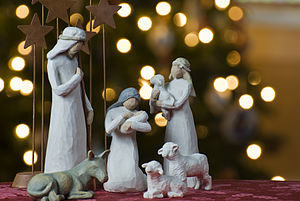 The eight days before Christmas celebrate the people close to that first Christmas. By reflecting on how Christ's love came to them, we can embody their graciousness and ask their help as we live our Advent. It is important, of course, to be gracious as we welcome Jesus who never changes. For twenty centuries, as God-infant and God-man, he has never varied in the genuineness and hopefulness of his offer of love. The message of his Christmas story is constant and always with us. Of this much we are sure.
But it is also important that Jesus learn to be sure of us. We must let him recognize us when he comes this year. We must let him know who we really are and what our inmost hopes are. We need to learn again the humility of the Child of Bethlehem. And we need his Mother to teach us how to love … and how to be able to be loved back.
© 1996 Isaias Powers. All rights reserved. Twenty-Third Publications, P.O. Box 180, Mystic, CT 06355, (860) 536-2611,800-321-0411. ISBN 0-89622-708-1. Printed in the U.S.A.