Scripture: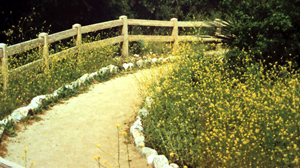 Isaiah 50:4-9a
Matthew 26:14-25
Reflection:
We are steeped this week in the drama of Jesus living out obedience to the Will of God, the Plan of God, i.e., "that they all be one…." No one is excluded from "one." Jesus has been confronted for over three years in public for actions which brought the marginal, the condemned, the possessed, even the dead back into the "one". We see Jesus' non-violent manner of handling opposition, violence and betrayal. Not only Judas would run away from Jesus' arrest and death, in the end only John would return, brought by Jesus' Mother, Mary.
This road of nonviolence is taken by many of Jesus' followers. Listen to one, now: "To our most bitter opponents we say: we shall match your capacity to inflict suffering by our capacity to endure suffering. We shall meet your physical force with soul force. Do to us what you will land we shall continue to love you, throw us in jail, and we shall still love you. Bomb our homes and threaten our children, and we shall still love you. Send your hooded perpetrators of violence into our communities at the midnight hour and beat us and leave us half dead, and we shall still love you.  But be ye assured that we will wear you down by or capacity to suffer. One day we shall win our freedom, but not only for ourselves. We shall appeal to your heart and conscience that we shall win you in the process and our victory will be a double victory." Dr. Martin Luther King, Jr.
This drama of love for what is best about humankind is played out in each of our lives. At the Table tomorrow evening, we will have the opportunity to place ourselves as baptized brothers and sisters in Christ upon that altar as we further along the sacrificial act which brings about unity in diversity. Judas took his own piece of bread, and left the others behind, in an aloneness which they would not be able to bear without His presence' which now was within them. That same presence would be felt by the two on the road to Emmaus, when he would vanish from their sight.
Remain mindful of what he says and does throughout these days as He is mindful of us following on the road.
Fr. Alex Steinmiller, C.P., is the pastor of Our Lady of Lourdes Parish in Birmingham, Alabama.