: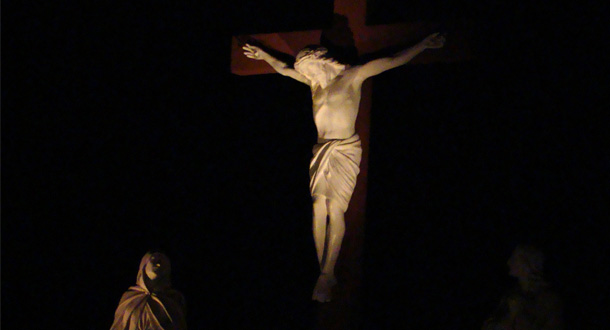 Scripture:
Isaiah 52:13-53:12
Hebrews 4:14-16; 5:7-9
John 18:1-19:42
Reflection:
The "Memoria Pasionis" by Fr. Clemente Barrón, CP
Today,
Unconditional Love
takes on
Unbearable Suffering.
Today,
Absolute fidelity
is entrapped by
Shameless betrayal.
Today,
Total Innocence
is convicted by
Willful Injustice.
Today,
Unembellished Truth
is denied by
Malicious Lies.
Today,
Tender Mercy
is cast aside by
Deliberate Wrong-doing.
Today,
The Light Divine
is eclipsed
The darkness of evil.
Today,
Eternal Life
experiences
Undeniable Death.
Today,
A mother's joy
is overwhelmed by
A mother's broken heart.
Today,
The Word
was buried in
Absolute Silence
Today,
Good Friday, 2019
remembers
The First Good Friday.

Fr. Clemente Barrón, C.P. is a member of Mater Dolorosa Community in Sierra Madre, California.