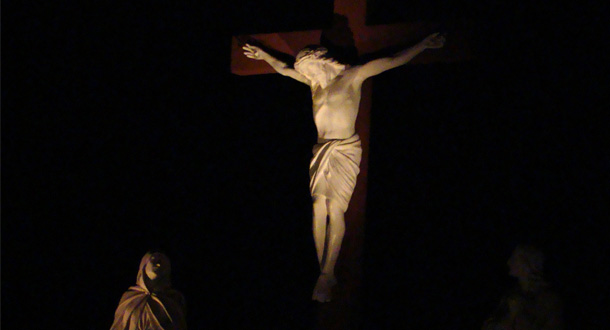 Scripture:
Reflection:
Oh, John 3:16 – one of my favorites. Our responsibility to our heavenly Father isn't just about what we do in good works. It also encompasses how we exercise our faith and aid others in their heavenly journey – bringing those from the darkness into the light of Christ.
As believers, we find no joy in those who don't know Christ – who don't embrace the light of Christ, those who are not prospects for the Heavenly kingdom. Our hope is that nonbelievers find their way as soon as possible, so that they, too, may partake in God's kingdom and have the opportunity to continue sharing a newly found love of Christ with others.
Our salvation comes from Christ – through his sorrowful passion, we see the glory of his resurrection, and the promise of life in Him that is a beautiful gift to each of us.
God so loved the world that he gave his only begotten Son,
so that everyone who believes in him might not perish
but might have eternal life.
Patty Masson is the Director of Adult Formation and Evangelization at St. Ignatius of Loyola Catholic Church in Spring, Texas.