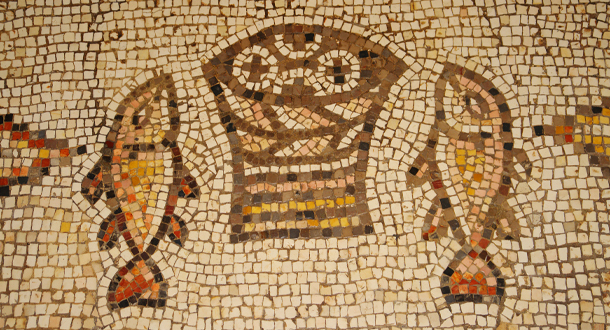 Scripture:
Reflection:
"A Pharisee…said to the Sanhedrin, fellow children of Israel, be careful about what you are to do to these men" (Acts 5:34-35)
In today's first reading, Gamaliel, the Pharisee, is a wise man. He utilizes the age-old dictum to wait and see. "If what they are about is of human origin it will fail. If it is from God then you don't want to "find yourselves fighting against God". Just take it easy, wait and see. It is very hard in our culture to wait and see. Our culture is about speed and immediate results. To what degree do we rush trying to push and force life. Is God saying to us "Wait and see." Trust me knowing that I love you and care for you.
(Today's Good News, Friday, April 21, 2023, Sr. Melannie Svoboda, SND, p114)
In the gospel from John there is a boy with five barley loaves and two fishes. He suddenly finds himself among thousands of hungry people. He was called into service and he gave all that he had the barley loaves and fishes. Like the young boy we are called into service to care for and feed those who are very hungry. How have we responded to the call? Saying to ourselves "I don't have any gifts to give". "What I do have is meager and insufficient so I won't respond". We are called like the young boy to share what we have with others and let God do divine work as Jesus did. (Steve Givens, "The Choice to Give" Living Faith, April, May, June 2023, Friday, April 21, 2023)
Lord, give me the courage to share my gifts in care for others and use those gifts to work miracles for others.
Carl Middleton is a theologian/ethicist and a member of the Passionist Family.