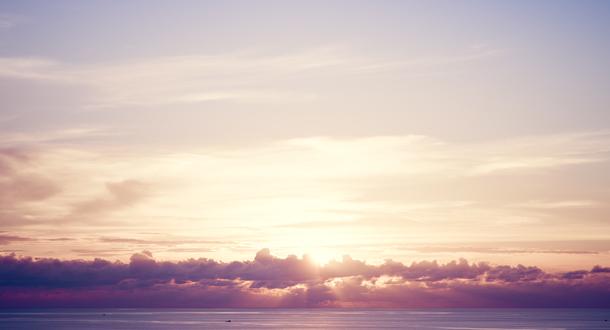 Scripture:
Acts 2:14, 22-33
Matthew 28: 8-15
Reflection:
Mary Magdalene experienced several emotions in a very brief period of time. The terrible heartache of losing a treasured friend on Golgotha. Confusion when she found the stone rolled away from the tomb. Fear that strangers had desecrated the tomb. A bit of hope that maybe Jesus was right when he talked about the resurrection. Finally, absolute joy when the risen Jesus greeted her on her return to the apostles.
In the first reading, Peter proclaims the resurrection by putting it into the wider context of the Old Testament. He mentions several emotions when he quotes King David as saying that because God will not abandon us to the nether world, our hearts should be glad, our tongues exult and our flesh dwell in hope.
We celebrated on Easter Sunday, and throughout the Easter Season, that God's love and power liberated Jesus from death. The resurrection of Jesus is God's answer to death, sin and evil. In raising Jesus from the dead, God promised to raise us from death, to forgive our sins, and to help us overcome evil. This is why our hearts are glad. Understanding the fact of how God feels about you can change your life and bring gladness to your heart.
Because of our experience of the risen Lord, not only historically but also personally, we feel compelled to exult. The fact of the resurrection emphasizes the importance of sharing the good news with other people. Like the Exultet of the Easter Vigil, we want to proclaim the goodness, love, and liberating power of God. We want to be like the Easter candle shining in the darkness proclaiming, "It is truly right that with full hearts and minds and voices we should praise the unseen God, the all-powerful Father, and his only Son, our Lord Jesus Christ."
We dwell in hope because we know that the best is yet to come. The resurrection gives us hope and confidence for the future. A theologian said, "What oxygen is for the lungs, such is hope for the meaning of human life." There is hope that our sins are forgiven. There is hope that we can have joy and peace in the midst of the despair. There is hope that there will come a new heaven and a new earth. There is hope of eternal life. Our hope comes from the resurrection of Christ. "Blessed be the God and Father of our Lord Jesus Christ, who according to His abundant mercy hath begotten us again into a lively hope by the resurrection of Jesus Christ from the dead" (I Peter 1:3).
Our hearts are glad, our tongues exult and our flesh dwells in hope!

Fr. Don Webber, C.P., is the director of the Office of Mission Effectiveness for Holy Cross Province. He resides in Chicago.