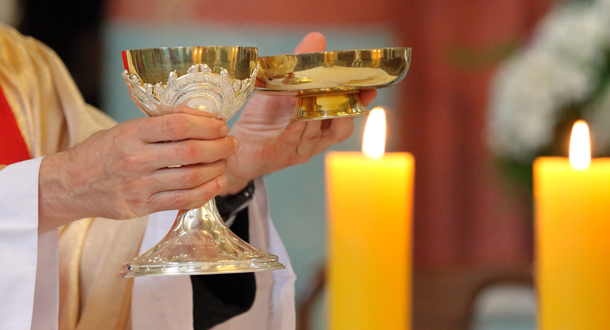 Scripture:
Reflection:
Walking with Jesus
One of the saddest lines in New Testament is "many of his disciples went back to the things behind (what they left to follow Jesus) and were not walking with Him anymore". John 6:66 The teaching of Jesus on the Eucharist was too difficult to understand and they walked away from Him. The word for walk away is the NT Greek ap er chomai; from "apo"( away from) and erchomai;( to go) The sentence ends with "they were not walking with Him anymore!" The English translation fails to give us the total sadness of the great walk away from Christ.
In the 56 years of my priesthood I sadly saw this great "walk away" by so many Catholics in our country. Years ago it was estimated by some that about 70% of our Catholics in this country were faithful to Mass attendance while now something less than 50% are attending with regularity. To add to our concern the Covid 19 health threat has deeply deprived so many from having the faith experience of the centuries, the Eucharist!
The haunting question of Jesus commands our attention: "You do not want to go away also, do you?" Jn 6:67 The Eucharist is momentously important for us as it contains Jesus Himself! Experiencing the Eucharist is just as awesome an event as was the post Resurrection visit to the apostles of the Risen Jesus showing His wounds! See my wounded and scared hands pierced by large nails! Place your hand close to my open wounded Heart and be not unbelieving but believing!
The Second Vatican Council rightly proclaimed that the Eucharistic sacrifice is "the source and summit of the Christian life"."For the most holy Eucharist contains the Church's entire spiritual wealth: Christ Himself, our Passover and living Bread. Through his own flesh, now made living and life-giving by the Holy Spirit, he offers life to men".Consequently the gaze of the Church is constantly turned to her Lord, present in the Sacrament of the Altar, in which she discovers the full manifestation of his boundless love."
Fr. Bob Weiss, C.P. preaches Parish Missions and is a member of the Passionist Community in Louisville, Kentucky.