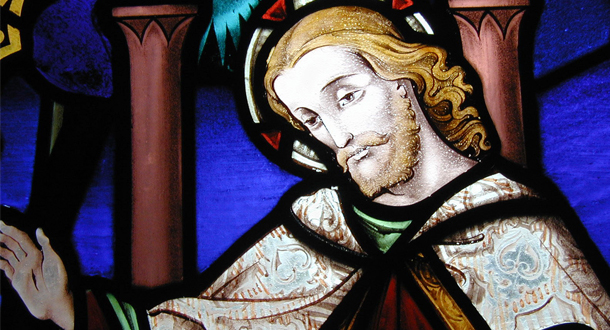 Scripture: 
Reflection:
Sometimes in these scripture reflections I have a tendency to "interpret" the gospel message in the words of Jesus and apply my interpretation to today's issues.  Maybe today's scripture reading is not one for interpretation.  Today it might be good simply to take comfort in Jesus' words.
"Do not let your hearts be troubled.  You have faith in God; have faith also in me.  In my Father's house there are many dwelling places.  If there were not, would I have told you that I am going to prepare a place for you?  And if I go and prepare a place for you, I will come back again and take you to myself, so that where I am you also may be."
In John's gospel, Jesus speaks these words to the disciples on the night before he is to die.  Everyone is anxious, even Jesus.  Jesus is talking about his death and the disciples are reflecting on separation from Jesus.  In the verses before these in John's gospel, Peter is proclaiming that he will never deny Jesus.  We know how that worked out for him!  Yes, everyone is anxious.
Anxiety seems to be one of the signs of our times.  We live in a world punctuated with "breaking news", almost always bad!  People's worries are blasted across social media on a daily basis. Uncertainties give birth to hostilities and kindness is often crushed in angry tirades and twitters.  Today's words from Jesus go straight to the heart of our anxieties and offer comfort.
Today let us together simply take great comfort in the words of Jesus; "Do not let your hearts be troubled."  Together let us simply be quiet within our hearts in the presence and comfort of God.

Terry McDevitt, Ph.D. is a member of our Passionist Family in Louisville, Kentucky.