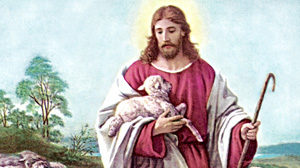 Scripture:
Reflection:
I like the Easter season for many reasons, but one of the most hopeful aspects of this season can be found in the scriptures we read during this time.  More specifically, the Acts of the Apostles.  The comings and goings of the early church bring home the 'real' church, the day-to-day happenings, the ups and downs of ministering to a young, diverse church.
The church we minister in today is not necessarily 'young' at 2000+ years, but IS diverse, challenging, spirited, faith-filled and growing in all different ways!  As ministers we are called, commissioned, scattered all over the world, sent to preach the good news of the resurrected Jesus!  We have the same frustrations, joys, sorrows, hopes and dreams of the early church leaders.
We are like Barnabas, who upon arriving in Antioch was filled with joy and encouragement as he witnessed the grace of God at work in so many of the faithful. We all experience great joy and gratitude as we witness the grace of God at work in our parishes, schools, communities and families!
The hand of the Lord is upon us as well during those times of persecution, failure and dejection as the apostles experienced during the stoning of Stephen, one of their own.  In the aftermath that followed they grieved for their friend and colleague, but resolutely picked themselves up and continued to sing ALLELUIA !  May we have the courage and faith of the early church leaders to follow suit.
We hear another message of hope as Jesus tells us in today's gospel from John.
"My sheep hear my voice; I know them, and they follow me.
I give them eternal life, and they shall never perish." 
It doesn't get any better than this, folks!  Whether we are sheep or shepherds, let the ALLELUIAS sound forth from our lips and color all our actions as EASTER people!
Jesus Christ has risen and is alive among us, let us rejoice!  Alleluia! Alleluia!
Theresa Secord is a Pastoral Associate at St. Agnes Parish, Louisville, Kentucky.