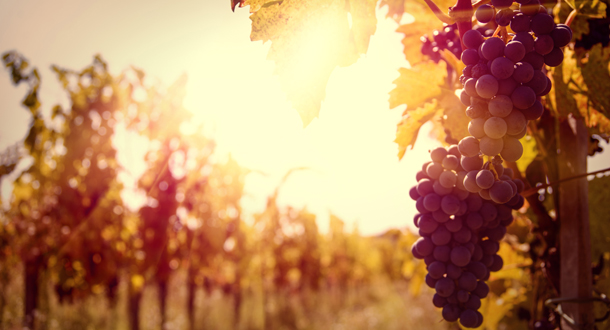 Scripture:
Acts 9: 26 – 31
1 John 3: 18 – 24
John: 15: 1 – 8
Reflection:
               "Whoever remains in me and I in him will bear much fruit, because
                 without me you can do nothing." John 15:5
As we continue in the joy of the Easter season we are reminded by the Gospel of John that being connected to Jesus Christ is important in order to "bear fruit". A person is not a whole person unless they person feed and nourish the soul. We feed our brain with information for our jobs or hobbies. We feed our body so that we can continue doing our physical tasks or exercise. We soothe our psyche with different forms of relaxation or decompressing from the stress of the day. Perhaps the soul could nourished by one or more of the following: Feeding it and nurturing it with the things it needs such as reading scripture or a spiritual book. Taking time to quietly sit and pray is a nice way to relieve stress, as is regularly attending Sunday Mass or attending Mass during the week. Some people like to pray the rosary or to say the Stations of the Cross which can be done outside of Lent. Finding a piece of art work, perhaps on the internet, depicting a favorite saint or scripture passage and meditating on it. Actively feeding the soul helps with our connection to Christ, the vine. Being connected is important for our souls to grow closer to Christ and when we grow closer to Christ, we also grow closer to one another. Being connected in this way also increases our capacity to love and love is the root of the message of Christ. "As I have loved you, so you also should love one another" (Jn 13:34)
We are connected to "the vine" because Christ loves us.  Being a piece of fruit on "the vine" means that we work to become the person that God created us to be and thus we "bear fruit". It is simple to say but not simple to achieve. A life time of feeding and nurturing is required in order to bear the fruit that we were meant to bear. The nurturing and feeding is required in the good times of our life as well as the times of struggle, for it is in the struggle that we depend on the vine the most. If we have that connection with Christ then we are able to pass through the struggle and see the grace and blessings that have been given to us through Christ.
"Start being brave about everything. Drive out darkness and spread light. Don't look at
  your weaknesses. Realize instead that in Christ crucified you can do everything."
                                                 – Saint Catherine of Siena

Linda Schork is a theology teacher at Saint Xavier High School in Louisville, Kentucky.