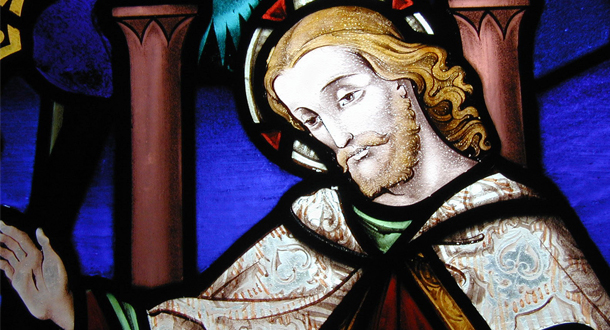 Scripture:
1 Kings 19:4-8
Ephesians 4:30-5:2
John 6:41-51
Reflection:
"…be imitators of God, as beloved children and live in love…"  ~Ephesians 5:1
In this meditation I want to address Paul's admonition "to imitate Christ," as opposed to a certain impulse "to imitate" built into our human nature. I stress that this is a meditation and may take time to ponder the realization of this thought.
Can I admit to the desire to imitate another and what it is they desire? Can I admit that this impulse is built into human desire?
See if you can get ahold of this: a major factor in the desirability of something is our perception of its desirability to others. I see peoples' attraction to certain stuff, and I want that which is attracting others. It can be as simple as a hairstyle, clothing, a mode of behavior that attracts, or a certain brand's logo. Desire is awakened in me when I see another person desiring something.
And further it is not the intrinsic worth of the thing desired, but more to do with my imitation of the desire which another has. So if my desire is awakened by another person's desire, this might explain the conflict that arises so often in human relationships. If you and I both want the same object—whether it is a person, or a position or a product, and we cannot both have it, then my gain is your loss.
And because of such rivalry, life becomes competition and other people become threats, which lead to the evils described by Paul: bitterness, fury, anger, shouting and reviling.
Paul calls on us to imitate God. My gain is not God's loss: God is not a rival with whom I am in competition because God needs nothing, God lacks nothing.
God desires nothing but that we share in God's boundless generosity and goodness. This is what Paul means by "imitating God." I, we, can claim our share of God's goodness by being "kind to one another, compassionate, forgiving one another as God has forgiven you in Christ."
These reflections were inspired by Sr. Laurie Brink, O.P. and Deacon Frederick Bauerschmidt, in Living the Word.

Fr. Alex Steinmiller, C.P., is the administrator at Our Lady of Lourdes Catholic Church in Birmingham, Alabama.