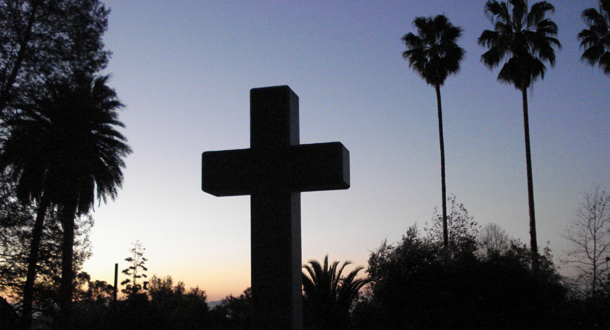 Scripture:
1 Kings 19:9a, 11-13a
Romans 9:1-5
Matthew 14:22-33
Reflection:
The readings for today focus on three distinct characters in our Biblical traditions. Elijah, the Old Testament prophet; Paul, the apostle to the Gentiles; and Peter, the one Jesus chose to lead the church. The first reading, and the gospel, touch on well-recognized elements in our lives of faith—fear and doubt. Rather than considering our doubts or fears as weaknesses of faith, I believe they are opportunities to grow deeper in trust and strengthen us as we journey along from day to day.
In the first Book of Kings, the verses before today's text speak of a threat to Elijah's life by Jezebel. Upon hearing this, he flees and prays for God to take him. Feeling he has failed God in his mission, he doubts his value. Then the angel of the Lord tells him to go to Horeb, the mountain of God. Our reading highlights his search for God's voice. Like Elijah, we sometimes look for God only in displays of the fantastic. We often assume that simple, quiet, or ordinary things might not be worthy of God's power. Yet, that is what Elijah experienced in this particular moment. Sometimes, on the other hand, loud and chaotic events in our lives do drown out God's presence. We recently cared for our three youngest grandchildren while their parents took a well-deserved break. Navigating the schedule of a 7-, 6-, and 3-year-old can be dizzying. Then we were doubly blessed to add their cousin and his high school football schedule. While I know that God is always present in all situations, including fantastic feats of nature, I found his quiet spirit in the laughter, the earnest eyes, and the happy play of each grandchild.
I admit to times when I felt myself drowning like Peter in our gospel. Knowing I invited this happy chaos upon myself in my "yes" to our kids, "Of course, you go on vacation, take some time away, we'd love to have your children all to ourselves"…. I could only call out to Jesus to help me when doubting my ability to fulfill my promise.
While my recent insight into this gospel passage is not exactly earthshaking, it is valuable in reminding me of God's constant presence and desire to touch my life. That is real. Jesus responded to Peter's call for help by plucking him out of the water with the statement, "O, you of little faith, why did you doubt?"(v.31b). Yet, this is not a statement of smallness of faith so that it is useless. In chapter 17:20, Jesus teaches that the power of "small faith," the size of a mustard seed, can move mountains.
We must never forget that even the smallest grain of faith—despite doubt—benefits God's kingdom. Pope Francis, in one of his reflections several years ago suggested:
"If we put what little we have into the hands of Jesus in order to share with others, it will become an overabundant richness."
In our second reading, St. Paul, in his letter to the Romans, writes of his "great sorrow and constant anguish" (v. 1b) for his own people who have rejected the good news of Jesus Christ. Who of us cannot relate to his sentiments? We also can lament children, siblings, and friends who may have walked away from our church. Without whose presence we are somehow less. Yet, Paul ends by giving God praise. "God blessed forever" (v. 5b).
Finally, we pour all our hope, faith, doubt, and worship into the words of the Psalm as we state emphatically,
"Kindness and truth shall meet; justice and peace shall kiss. Truth shall spring out of the earth, and justice shall look down from heaven." (Psalm 85:11-12).
May we always and forever, through all the joys and challenges of life, place our faith and trust in our loving God. Amen.
Jean Bowler is a retreatant at Mater Dolorosa Passionist Retreat Center in Sierra Madre, California, and a member of the Office of Mission Effectiveness Board of Holy Cross Province.