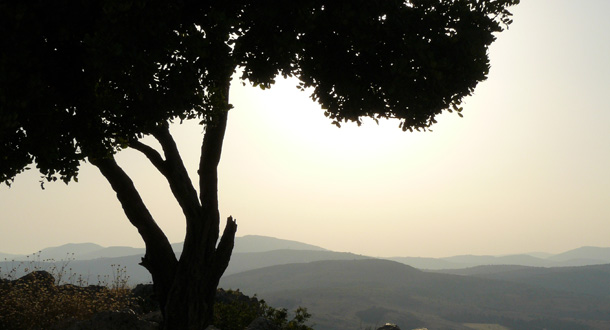 Scripture:
Judges 2:11-19
Matthew 19:16-22
Reflection:
The Israelites are living in the Promised Land. They are mixed in with many other peoples with different customs, religions, practices, etc. They have no central government. Rather, each tribe lives on its piece of territory. They come together if one or more tribes get in trouble. God raises up spiritual and military leaders, called the Judges, in times of crisis.
The days of purity of faith, fashioned in their desert journey, are gone. The Israelites are attracted and enticed by the cultures around them. They are so diluting their faith that they are becoming an abomination to their Covenant God. God allows their enemies to overpower them and harm them. If they can make the association of this punishment to their sinfulness, then they can repent and God will bring good back into their lives.
Even though the stories of God's mighty acts are told to them and handed down from generation to generation and remembered and re-enacted in their feast-day liturgies, the stimuli of the present, quickly blur and distance them from a sense of God's presence. They drift into the oblivion and faithlessness of the present moment.
Doesn't this sound a lot like what is happening in our Western culture today? We are absolutely being buried under this, that and another, often needless gadget. Images, sounds, numbing and shallow philosophies of life, identity denying theories, political parties imprisoned in their ideologies, relativism running rampant and on and on we can go. Even though the faith we grew up with years ago was not "desert pure", it was certainly more "God orientating" than what so many people have today.
Jesus has us left with his Church, WORD AND SACRAMENT. The Word seems to mean something to some but Sacrament struggles to breathe and survive. The intensity and simplicity of Sacrament no longer have a strong attraction. Maybe God will have to wipe the slate of our society clean through punishment before we can see again the etches of God's law that has become buried underneath.
Jesus also left us with His Church, the Holy Spirit. Come Holy Spirit, renew the face of the earth!
Fr. Blaise Czaja, C.P. preaches parish missions and retreats. He is a member of the Passionist Community in Houston, Texas.