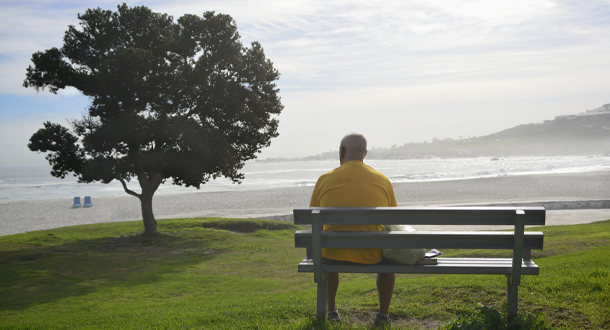 Scripture:
Ezekiel 28:1-10
Matthew 19:23-30
Reflection:
"For God all things are possible." Matthew 19:26
There are times when I open the Scriptures and read the readings of the day, I become quite agitated. The Mass reading for today is one of those times. They are quite challenging. The first reading talks about arrogance. It describes people who are well off thinking that their wealth and good fortune comes from having superior wisdom and intelligence. Soon, they think themselves superior than God!
In the Gospel, Jesus tells us of the great challenge the rich have in getting into the Kingdom of heaven. To make his point, he gives an example. It is easier for a camel to pass through the eye of a needle than to enter into the Kingdom of heaven.
Needless to say, this teaching astonished the disciples. One of the great signs of God's favor for them was the accumulation of wealth. They became concerned and went to Jesus with their anxieties. Besides, they saw themselves as the exceptions. They had left everything to follow Jesus. They had given up family, lands and wealth to become his disciples. They became concern that they would not be rewarded for their sacrifice. It just didn't sound fair to them.
There are times when Jesus' response is not so helpful at the moment. We usually want answers to our questions, and not proverbs. When Jesus told them: "For God all things are possible," the disciples did not seem satisfied with that response. Peter goes on to tell him just how much they had given up in order to follow him, as if he didn't know.
Jesus' response should drive us to prayer. We will not understand it in a court of law, or in a universe where everyone is suppose to be treated with compensation. Our feeling is that if I do something good, then our earthly reward will be something good. But with Jesus, that's not the way it works. Jesus asks us to look at life in a new way. Jesus wants us to recognize a new understanding of what constitutes family, blessings and God's favor. It is not immediate gratification and it is not even what we deem is good. It is what God sees which God pronounces good. What we think is good is not always so good.
Being reminded that we are not god, that arrogance does not last and that our sense of reward needs to be rethought is not what we want to hear. But it seems to me that we cannot fully appreciate what God has done for us if we do not recognize our inability to see the role God has in our lives, in the life of the whole of creation and in the cosmos. Once we begin believing that only God is God, will we begin living as God's loving children and realize our connectedness with the whole of creation.
Isn't God great!
Fr. Clemente Barrón, C.P. is a member of Mater Dolorosa Community in Sierra Madre, California.