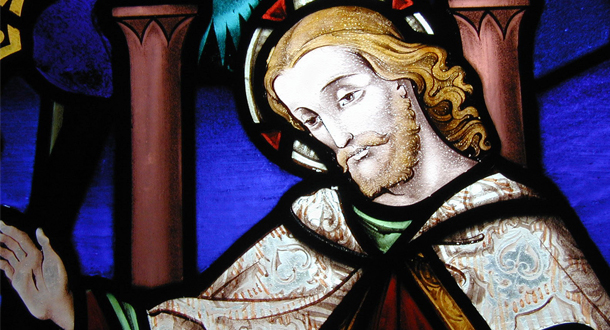 Scripture:
Judges 2:11-19
Matthew 19:16-22
Reflection:
A young man approached Jesus and said, "Teacher, what good must I do to gain eternal life?"
Matt. 19:16
Did you ever wonder if you are on the right path to eternal life? Do you worry whether you are doing all you can to inherit everlasting life? Do you become anxious about wondering whether you are doing all needs to be done to follow Jesus?
During Jesus' ministry, he had to deal with these question or similar ones. Today's Gospel encounter is found in the Gospels of Matthew, Mark and Luke. And there is a similar question posed to Jesus in the same three Gospels: What is the greatest commandment in the Law? Our questions and concerns for gaining everlasting life is as old as life itself!
This passage always reminds me of the old story of the two farm animals who had become friends, the hen and the pig. One morning the hen says, I will lay some eggs and we can have bacon and eggs for breakfast. The pig replies, for you, this is just involvement. But for me, it's total commitment!
I believe that all of us are like the rich young man in today's Gospel. We all have a deep longing to gain eternal life. We are constantly seeking ways to achieve our ultimate goal in life, getting to everlasting life. Most of us who are reading and reflecting on these scriptures and homilies are socially stable, have worked hard all our lives, are involved in our parishes and in ministry, attend retreats and do Holy Hours, go to confession regularly and strive to do all those things, like the rich young man, to gain eternal life.
The young man in today's Gospel has followed the commands to the best of his abilities. And yet there is something lacking: "What do I still lack?" (In the other two Gospels, Jesus is the one who points out that there is still something lacking.)
This is when Jesus responds: go and sell what you have; give to the poor; follow me. The young man went away sad because he had many possessions.
This is when we take a deep breath and begin to ask ourselves, do our possessions own us or do we own our possessions. If we own our possessions, we can give them away. If they own us, we cannot.
What Jesus is reminding me in this passage is that it is easier to be involved, as difficult and sacrificial as that is, than to be totally committed to the following of Jesus. It also reminds me that discipleship or the following of Jesus is a journey.
By reading and reflecting and praying the Gospels, I begin to realize that I will always be asking the question, what must I do to gain eternal life and I will always get a response that challenges me to do more. I, like the rich young man, have many more possessions than I need. I can always give more to those in need and realize that I will always need God's help to respond to discipleship with absolute commitment.
Just because I haven't gotten there yet doesn't mean that I must give up my quest of following Jesus. The first step toward total commitment to discipleship always begins with the unwavering desire to gain eternal life. If let go of my possessions, then God will do the rest!

Fr. Clemente Barrón, C.P. is a member of Mater Dolorosa Community in Sierra Madre, California.