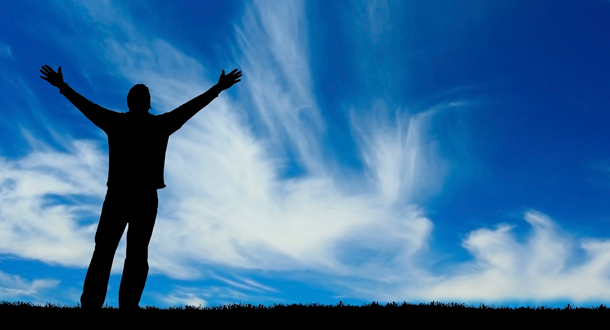 Scripture:
Ezekiel 24:15-24
Matthew 19:16-22
Reflection:
Jesus said to him, "If you wish to be perfect, go, sell what you have and give to the poor, and you will have treasure in heaven. Then come, follow me."
The encounter of Jesus with the rich young man has possibly inspired and motivated countless Christians across the centuries. It is indeed a powerful story and one that can speak deeply to all men and women who wish to live their lives as a more radical imitation of Jesus.
For the challenge of Jesus here is profound. Nothing less than a complete change of life and life style.
The young man is challenged to move from a lifelong devotion and steady adherence to the law to a seemingly reckless act of dispossession and to undertake the life of a follower of Jesus – the one who has nowhere to lay his head. In essence he is asked to substitute riches for poverty and to substitute  the security of land and wealth for a nomadic life of unknown destinations.
Perhaps most radically, the young man is challenged to substitute self possession and self reliance for a life lived in relationship to Jesus and given over to others.
Perhaps one can appreciate the depth of what Jesus asks and offers when one takes his commanding challenge and isolates the five verbs that fuel this challenge. "Go, sell, give, come and follow". Perhaps it is here that we see how all embracing and deep is the challenge that Jesus offers the young man (and indeed us!).
Go – act, be committed. Sell – dispose of all that blocks your happiness and deepest desires. Give – be outgoing; be generous and prepared to make sacrifices. Come – enter into relationship with the one who can show you life. Follow – take up the mission of Jesus in our world and live it in all you do and say.
These five commands – these five verbs – can be a guide for us in life. Whether we seek a more radical following of Jesus in religious life or priesthood, or a life of committed love in marriage and parenthood or whether it is a dedicated single life serving others,  these same verbs apply.
For any meaningful and committed life – the necessity to be committed, to be ready to put aside things or attitudes that block you, to  be generous, to be able to enter deeply into relationship and to follow Jesus' example and continue his mission – are all essential attitudes and capacities.
"Go, sell, give, come, and follow." If we allow these words to echo and re-echo in our lives then we will be much more equipped to live out all that Jesus asks and offers to us.

Fr. Denis Travers, C.P., is a member of Holy Spirit Province, Australia.  He currently serves on the General Council and is stationed in Rome.