Scripture: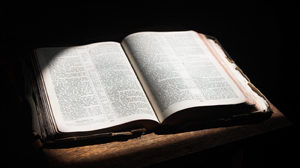 Revelation 21:9b-14
John 1:45-51
Reflection:
Finding Jesus
Today's Gospel relates the excitement of the Apostle Philip who found Jesus and shares the good news with Nathanael; "We have found the one about whom Moses wrote in the law, and also the prophets, Jesus son of Joseph, from Nazareth." John 1:45      Nathanael is skeptical at such an incredible find: "Can any good thing come out of Nazareth?"
The biggest and most critical search of our lives is the search for Christ.   "Our relationship with Jesus is the primary thing of our lives, all else is secondary." Pope Francis. Until our lives are grounded in Christ they are built on hazardous foundations.  We cling to someone, Jesus and not just something.
The good news is that our seeking of Jesus is superseded by His seeking of us.  Christ is a million times more interested seeking us than we are in seeking Him!   Even in Hebrew SS about 600 years before Christ we find this beautiful seeking of God for His people.  "He found him in a desert land, And in the howling waste of a wilderness; He encircled him, He cared for him, He guarded him as the pupil of His eye."   Deuteronomy 32:10
We find many instances in New Testament of Jesus' unrelenting search for us.  "The Son of Man came to seek and to save the lost." Luke 19:10 He said these words about a man thrown out of the temple and excluded from witnessing in court.   He was a tax collector rejected by the people.  Jesus is the "good shepherd; the good shepherd lays down His life for the sheep".. John 10:11  "What man among you, if he has a hundred sheep and has lost one of them, does not leave the ninety-nine in the open pasture and go after the one which is lost until he finds it?. Luke 15:4
Jesus has a passionate desire to seek us out.   We should never underestimate the force of Christ's zeal for others when we are in ministry. There is a strong fellowship with Jesus who is behind us as we try to touch the lives of others with the Gospel!   Luke reminds us how Jesus was criticized: "Both the Pharisees and the scribes began to grumble, saying, "This man welcomes sinners and eats with them." Luke 15:2  The Greek word for welcome (prosdechomai) is a high energy word.  It means an open armed reception for sinners with an attitude!
Fr. Bob Weiss, C.P. preaches Parish Missions and is a member of the Passionist Community in Louisville, Kentucky.