Scripture: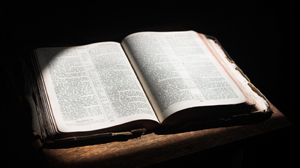 Revelation 21:9b-14
John 1:45-51
Reflection:
Love and Service
Jesus saw Nathanael coming to Him, and *said of him, "Behold, an Israelite indeed, in whom there is no deceit! John 1:47 
Jesus gives Nathanael a beautiful compliment by saying "there is no deceit in him".    The word deceit in original Greek New Testament is "dolos".   It probably comes from obsolete word meaning decoy; a trick (bait), i.e. (figuratively) wile:—craft, deceit, guile, subtlety.  "they plotted together in order to arrest Jesus by stealth and kill Him". Mt 26:4
Nathanael was not someone to use others for his own purposes by guile.   In the modern world we are bombarded by deceitful adds that often are more useful to the advertiser than the receiver.  In real life we can easily use others for our gain.  When they are on to us and refuse to cooperate we get angry at then.  This is a major problem for all of us who live in community.  A modern expression for this is a "micro manager".   He is a person who does not recognize the gifts of the Spirit that others have.  He only trusts in his own self-serving vision.
We can easily see that it is important for an Apostle in the Church to recognize the needed gifts of all the members of the Body of Christ!  Service to others in SS is enormous!  The form "ebed" (servant) appears 799 times in the Old Testament.    In the New Testament we find beautiful quotes on service 74 times!  The word in original Greek text is the verb  dee-ak-on-eh'-o or the noun dee-ak'-on-os.   Our word deacon comes from service.  
"The Son of Man did not come to be served, but to serve, and to give His life a ransom for many." Mt 20:28  St Paul in a rare quote from Jesus says; "remember the words of the Lord Jesus, that He Himself said, 'It is more blessed to give than to receive.' " Act 20:35   Genuine service has little self interest!   Like Nathanael would it not be nice if Jesus said to us "there is no deceit in him"?
Fr. Bob Weiss, C.P. preaches parish missions and is a member of the Passionist Community in Louisville, Kentucky.