Scripture:
Revelation 21:9b-14
John 1:45-51
Reflection:
Experiencing Jesus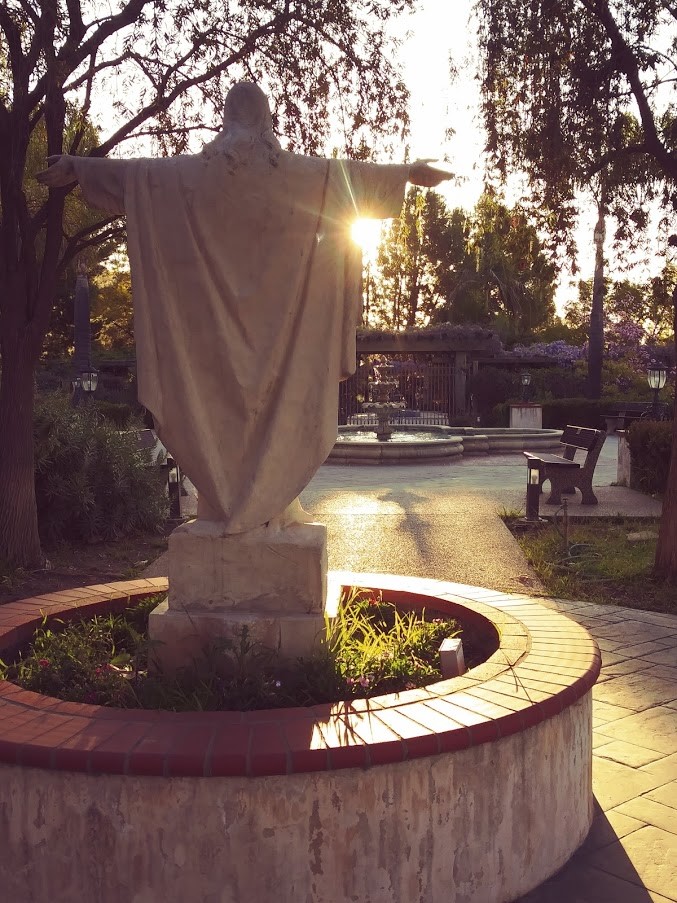 Philip *found Nathanael and *said to him, "We have found Him of whom Moses in the Law and also the Prophets wrote—Jesus of Nazareth, the son of Joseph." Nathanael said to him, "Can any good thing come out of Nazareth?" Philip *said to him, "Come and see."  -John 1:45f    
Philip made one of the greatest acts of charity in his life!  He enabled Nathaniel to meet and experience Jesus.  There is a sign on an old pulpit in a New England church facing the preacher which quotes the Bible: "Sir, we wish to see Jesus." John 12:21 What a lovely reminder to the preacher that his main goal is to lead the people to the experience of Jesus!  
There are many words in the Greek NT for encountering Jesus. The most obvious one is "come". "Come after me and I will make you fishers of men." Or the lovely invitation of Jesus: ""Come to Me, all who are weary and heavy-laden, and I will give you rest. MT 11:28 The word come is used about 100 times in Mt Gospel. The Greek word for come in some of these texts is deuro which has the idea of more closeness and perhaps should better be translated "come here to Me".
A beautiful example is found in Mt 28:9 "And behold, Jesus met hupantaō them (women) and greeted them. And they came up and took a stronghold of His feet and worshiped Him." Mt 28:9 (Greek NT hupantaō 10 TIMES IN NT is upo+anti = up close)
When one pauses to think of this Biblical word hupantaō meaning up and close one can feel these peoples' intimacy with Christ! This same word is used in John 12:18 " For this reason also the people went and met hupantaō Him because they heard that He had performed this sign (raising of Lazarus),
Pope Francis, in The Joy of the Gospel, reminds us that each day is an opportunity for a personal encounter or experience with Christ. Every moment is a perfect time to "take a step toward Jesus [and] to realize that he is already there, waiting for us with open arms."
Fr. Bob Weiss, C.P. preaches Parish Missions and is a member of the Passionist Community in Louisville, Kentucky.